Left winger Jiri Tlusty scored the game-winning goal with 6:10 to play, and the Hurricanes edged the Flyers 3-2 in a makeup game Wednesday night.

Right winger Alexander Semin and left winger Nathan Gerbe also scored for the Hurricanes (21-19-9). Carolina goaltender Anton Khudobin made 22 saves.

The Hurricanes, who lost three of their previous four games, improved to 3-0 against Philadelphia this season with three one-goal victories.

The game was originally scheduled for Tuesday night but was postponed because of a snowstorm.

"We were ready to go," Hurricanes center Eric Staal said. "Definitely an extended stay at the hotel, but we were excited to get back out there and try to put forth a good effort, and we responded. I thought our energy was good. Now we've got to follow up tomorrow."

Center Claude Giroux and left winger Scott Hartnell collected Philadelphia's goals. The Flyers (25-20-6) are 1-2-1 at home since winning 10 in a row at the Wells Fargo Center.
After the Flyers rallied from a 2-0 deficit to tie it on Hartnell's power-play goal three minutes into the third period, the Hurricanes wouldn't let Philadelphia earn their 10th comeback win of the season.

Tlusty scored the decisive goal on a rebound after goaltender Steve Mason stopped defenseman Andrej Sekera's slap shot.

"They came back, but we stuck with the plan, and we did a lot of good things out there," Tlusty said. "You're playing against a really skilled team and you don't want to give them the room because if you give them the room they will make the plays. I think all five guys always on the ice doing a great job keeping it tight is why we had success tonight."

Earlier in the period, just 13 seconds into a man advantage, Hartnell fired in a rebound after a shot by right winger Wayne Simmonds in front, tying the score at 2.

It seemed the Flyers were on their way to another comeback win, but they couldn't do much afterward.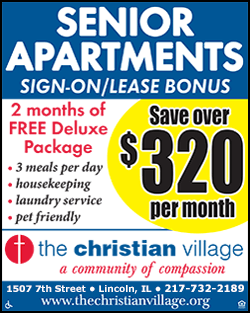 "We're just not playing our best hockey for the first 10 to 15 minutes and then we turn it up after that," Simmonds said. "You're not going to be able to do that for the rest of the year. Every team in this league is a good hockey team. If you get down a couple goals, they're most likely going to shut you down, and that's what's happened."

Giroux cut it to 2-1 with a goal in the final minute of the second. He came around the net and backhanded a bank shot off Khudobin's chest and into the net.

"We didn't play well the whole game," Flyers coach Craig Berube said. "They should be upset."

Semin gave the Hurricanes a 1-0 lead in the first period on his seventh goal in the past 13 games. He fired a slap shot from the right circle through defenseman Andrej Meszaros' legs and into the top corner.

Gerbe made it 2-0 in the second period on a spectacular breakaway goal after a turnover by defenseman Luke Schenn. Gerbe skated in alone, put the puck between his own legs and beat Mason with a shot.

"I was fortunate it went in, but it's something I like to try in practice," Gerbe said. "I just try to always work on skills and try different things, and that was the instance tonight."

NOTES: Flyers RW Jakub Voracek was in the lineup two days after injuring his hand vs. the Islanders. ... Hurricanes RW Alexander Semin has scored at least one goal in three straight games. ... Hurricanes G Cam Ward (lower body) and LW Drayson Bowman (lower body) didn't play. ... Tuesday was the first time a Flyers home game was postponed due to inclement weather. ... The teams finish their four-game season series April 13 in Carolina. ... The Flyers play the Blue Jackets in Columbus on Thursday. ... The Hurricanes play the Sabres in Buffalo on Thursday.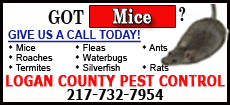 [© 2014 Thomson Reuters. All rights reserved.]
Copyright 2014 Reuters. All rights reserved. This material may not be published, broadcast, rewritten or redistributed.