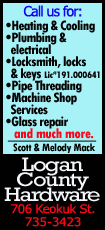 Albiglutide belongs to the same class of injectable GLP-1 drugs as Victoza, from Novo Nordisk, and Byetta and Bydureon, from Bristol-Myers Squibb and AstraZeneca.

A positive recommendation for a drug by the European Medicines Agency is generally followed by a marketing authorization by the European Commission. GSK said a final decision was anticipated later this quarter.

Last year regulators in the United States pushed back an approval decision on the drug until April 15.

(Reporting by Paul Sandle; editing by Kate Holton)
[© 2014 Thomson Reuters. All rights reserved.]
Copyright 2014 Reuters. All rights reserved. This material may not be published, broadcast, rewritten or redistributed.