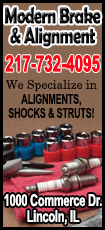 The regulator also backed a new drug from Dainippon Sumitomo Pharma called Latuda, for the treatment of schizophrenia, and Bemfola, a new biosimilar medicine for the treatment of infertility.

But the European Medicine Agency (EMA) decided against recommending Teva's new multiple sclerosis pill Nerventra, or laquinimod, and recommended rejecting an application from the Swiss drugmaker Novartis to market its heart failure drug serelaxin.

EMA's committee also issued negative opinions for two so-called orphan medicines — Masiviera from France AB Science, intended for the treatment of certain types of advanced pancreatic cancer — and Translarna, from PTC Therapeutics, designed to treat Duchenne muscular dystrophy.

Recommendations for marketing approval by the European Medicine Agency's Committee for Medicinal Products for Human Use (CHMP) are normally endorsed by the European Commission within a couple of months.

(Reporting by Kate Kelland; editing by Tom Pfeiffer)
[© 2014 Thomson Reuters. All rights reserved.]
Copyright 2014 Reuters. All rights reserved. This material may not be published, broadcast, rewritten or redistributed.