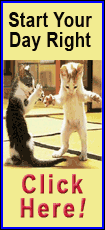 The company said it intends to request the committee for a re-examination. It was seeking a so-called conditional approval, granted to treatments that show early benefit. The drugmaker still needs to conduct trials.

The drug, ataluren, is intended to treat a form of Duchenne muscular dystrophy which occurs due to a type of genetic mutation known as a nonsense mutation.

PTC Therapeutics joins a list of companies struggling with regulatory setbacks to their Duchenne muscular dystrophy drug programs. Sarepta Therapeutics Inc and Prosensa Holding NV recently faced U.S. regulatory setbacks.

PTC Therapeutics shares closed at $26.22 on Thursday on the Nasdaq.

(Reporting by Vrinda Manocha in Bangalore; editing by Don Sebastian)
[© 2014 Thomson Reuters. All rights reserved.]
Copyright 2014 Reuters. All rights reserved. This material may not be published, broadcast, rewritten or redistributed.