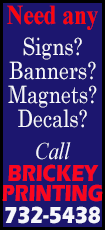 Schumer, the No. 3 Democrat in the Senate, said his party has failed to stem the appeal of the Tea Party, which emerged in 2009 as government spending skyrocketed and helped Republicans take control of the House of Representatives in 2010.

"The fundamental contradiction here is not only that government didn't cause many of the problems, but that the average citizen and even the average Tea Party member likes and wants to retain most of what government does," the New York Democrat said in a speech at the Center for American Progress, a liberal think tank in Washington.

Schumer outlined his strategy as Democrats face a tough environment heading into November's congressional elections.

The botched launch of President Barack Obama's sweeping healthcare law could hurt Democrats' prospects for retaining control of the Senate and lengthen their already long odds of wresting the House away from the majority Republicans.

The entire 435-member House is up for grabs in the November election, as are 36 of the 100 Senate seats.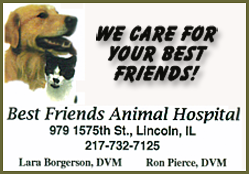 Schumer said that during Obama's first term Democrats should have tried harder to address the "growing problem of income inequality," which he said was more important to the average American than the healthcare reforms Democrats pursued.

"It was a worthy goal but it wasn't at the top of most Americans' to-do lists," Schumer said of healthcare reform. The effort seemed "beside the point" to the 90 percent of Americans who already had employer-sponsored healthcare plans or government healthcare funding like Medicare and Medicaid, he said.

Schumer singled out David and Charles Koch, billionaire brothers who have given substantial financial support to Tea Party groups, and said these "plutocrats" have a different agenda than the average Tea Party supporter.

"These people are wealthy, hard-right, narrow people who don't want to pay taxes and don't want government interfering with their companies no matter what damage they may do to their workers, to the environment or to anybody else," Schumer said.

"The average Tea Party member, like the average American, likes government-run Medicare, likes government-built highways and water and sewer lines, likes government support for education, both higher and lower," the senator said.

Schumer outlined steps Democrats could take to beat back the Tea Party, including going on the offensive to argue that government can be part of the solution to problems plaguing middle-class Americans, like declining incomes.

"We must state loudly and repeatedly that we believe government is often a necessary force for good," he said.

Schumer also advocated changing electoral laws to have open primaries, in which voters choose among candidates for both parties, with the top two vote-getters going to a runoff. He said open primaries, which are already held in some states, would lessen the likelihood that extreme candidates could win an election.

(Reporting by Eric Beech; editing by Jonathan Oatis)
[© 2014 Thomson Reuters. All rights reserved.]
Copyright 2014 Reuters. All rights reserved. This material may not be published, broadcast, rewritten or redistributed.