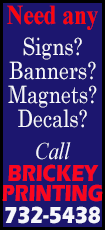 The large public university said it revoked the chapter status of Tau Kappa Epsilon and is investigating students for policy violations for the event on January 19, a day before a U.S. holiday honoring civil rights leader Martin Luther King, Jr.

"It is unfortunate that a few individuals held an offensive party at a time when ASU, the state and the nation were celebrating Dr. King's achievements and legacy," the school said in a statement.

Pictures circulated on social media websites showed white students dressed in sports jerseys and baggy clothes, flashing gang signs and drinking out of watermelon cups. The behavior drew swift and harsh condemnation.

The school first suspended the fraternity on Monday for hosting the unregistered, off campus event that encouraged underage drinking, it said.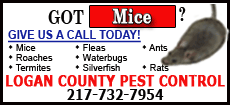 Tau Kappa Epsilon had received the university's decision and would be "issuing the results of our own investigation shortly," fraternity spokesman Alex Baker said.

"We apologize for any offensive actions that a few of our members might have participated in," the fraternity said in a statement on Tuesday.

The university has "truly showed that it has a zero tolerance policy toward racism," Rev. Jarrett Maupin, a local civil rights leader, told Reuters.

"I feel that should be praised for taking a firm stance against a fraternity that engaged in blatant and cruel forms of racist and discriminatory behavior," said Maupin, adding that it still needs to discipline those involved and take steps to prevent such events happening.
The decision means that the fraternity, which was founded in 1899 and has nearly 300 active chapters and colonies in the U.S. and Canada, according to its website, cannot operate on campus.

This was not the first time that Tau Kappa Epsilon had been disciplined by the university. The chapter was placed on probation in 2012 for a fight involving several of its fraternity members, officials have said.

(Reporting by David Schwartz in Phoenix; editing by Eric M. Johnson and Michael Perry)
[© 2014 Thomson Reuters. All rights reserved.]
Copyright 2014 Reuters. All rights reserved. This material may not be published, broadcast, rewritten or redistributed.