U.S. prosecutors subpoena documents in N.J. bridge scandal: lawyer
Send a link to a friend
[January 24, 2014] By Edith Honan
NEW YORK (Reuters) — The U.S. Attorney's Office in New Jersey has issued subpoenas to Governor Chris Christie's campaign and the state Republican Party for documents related to George Washington Bridge access lane closures, a lawyer for both groups said on Thursday.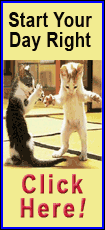 Federal prosecutors are looking into the incident in September in which a trail of emails has linked top Christie aides to huge traffic jams, apparently orchestrated to settle a political score during the governor's re-election campaign.

Christie, seen as a top Republican contender for the White House in 2016, has said he had no direct knowledge of the bridge incident, which is also under investigation by a state legislative committee.

In recent weeks, Democrats have made other allegations about the behavior of those close to Christie, a brash and charismatic executive who won re-election in a landslide after voters in this heavily Democratic state gave him high marks for his aggressive response to Superstorm Sandy in late 2012.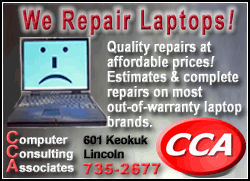 Hoboken Mayor Dawn Zimmer has come forward charging that Christie withheld storm recovery funds for political reasons. Congressman Frank Pallone requested a probe into a marketing campaign designed to draw visitors to the Jersey Shore after the storm that prominently featured Christie.

Christie's office has strongly denied any improper actions in either case.

Earlier this month, Christie fired his deputy chief of staff, Bridget Kelly, for her role in the so-called "Bridgegate" scandal. Two top Christie appointees to the Port Authority of New York and New Jersey, Bill Baroni and David Wildstein, have resigned their positions.

The lawyer for Christie's campaign and the Republican party of New Jersey, Mark Sheridan, said the subpoenas also included emails involving Kelly, Baroni and Wildstein.

Asked for comment on the subpoenas, Rebekah Carmichael, spokeswoman for the federal prosecutor, said: "Our office can neither confirm nor deny taking specific investigative actions."

(Reporting by Edith Honan; editing by Scott Malone, Jonathan Oatis and David Gregorio)
[© 2014 Thomson Reuters. All rights reserved.]
Copyright 2014 Reuters. All rights reserved. This material may not be published, broadcast, rewritten or redistributed.