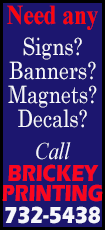 "Our defense will be back," the forward said Wednesday.

So, with the game's outcome in doubt and the Buckeyes struggling offensively, Aaron Craft took Thompson's message to heart midway through the second half. The rosy-cheeked guard picked the ball from guard Jaylon Tate, sped down the court, and made an uncontested layup to give the Buckeyes the lead.

Illinois coach John Groce called a timeout, Ohio State's bench jumped out of their chairs in joy, and the Schottenstein Center crowd stood, cheering in jubilation. It was an easy basket that came off a great defensive play, two things rarely showcased by the Buckeyes over the past two weeks.

Ohio State (16-4, 3-4) ended its four-game skid with a 62-55 victory against Illinois (13-7, 2-5), which lost for the fifth consecutive game. The Buckeyes, having lost four in a row for the first time since 2008, forced 15 Illini turnovers. Ohio State's defense had struggled in losses to Michigan State, Iowa, Minnesota and Nebraska.

On offense, the Buckeyes were better, too. Forward Laquinton Ross, who scored 18 points, and guard Lenzelle Smith Jr., who scored 16 and made four 3-pointers, led Ohio State.

Illinois guard Joseph Bertrand dropped a game-high 19 and was 7-for-10 from the field. Forward Nnanna Egwu had 10 points and nine rebounds.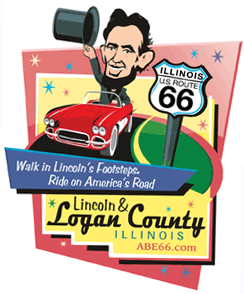 But it was Craft's play that seemed to be the spark the Buckeyes needed to get back on track. Ohio State was trailing when the steal occurred with 14:17 remaining in the contest. After the layup, Illinois would not take the lead back.

"Once again, I still think we're at our best when our defense is connected," Craft said. "I think that's what happened. We had active hands, got a lot of tips."

Craft, and the defensive play of his backcourt mate, guard Shannon Scott, had two steals apiece. Five different Buckeyes recorded at least one steal, including a game-high three by Smith Jr.

"I thought Craft and Scott were great defensively," Groce said. "Everybody talks about their steals, but it's the disruption of your offense (that they affect)."

Easy baskets given up, not contesting open jumpers, and an abundance of offensive rebounds allowed were all issues Ohio State had in its last four losses. But playing at home seemed to motivate a Buckeyes team that opened the season with 15 straight wins. Groce saw it coming.

"No question. No question," Groce said. "I kept talking about it for two days."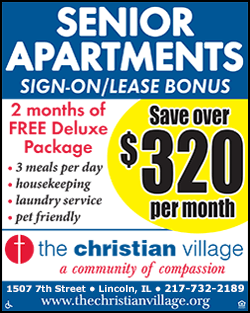 Both teams displayed many of the same issues that plagued them during their respective losing streaks in the first half.
There were 13 turnovers, 14 fouls and 17 made field goals in the opening 20 minutes. With nearly eight minutes left in the half, Ohio State lost the ball more times than it had baskets. The two teams combined to shoot 17-of-50 from the field in the first half.
Opportunities to take control of the game presented themselves to both teams early on. But neither team could take advantage of them. That ended up hurting Illinois more than it did Ohio State.

"Unfortunately, we weren't able to capitalize on (the first half) as much as we needed to," Groce said.

When the second half began, both teams' offensive displays began to improve. Ohio State shot 54 percent from the field in the final 20 minutes. Illinois shot 44 percent.

Down the stretch, it was Smith Jr. that made the critical shots. Prior to the game, Smith Jr. stood alone on the Schottenstein Center court. With his headphones on, the senior guard took an array of 3-pointers. Nearly all of them went through the net.

The outside shots fell for Smith Jr. when the game mattered as well. He hit a 3-pointer with 1:16 remaining and one second left on the shot clock to give Ohio State an eight-point lead. His four made 3-pointers are a season high. He hadn't made multiple 3-pointers in a previous conference game.

"It's a mental thing. Sometimes I get in a mental state of, 'Ah, I missed a shot. Maybe I should get in the lane and get a layup,'" Smith said. "Luckily down the stretch I came through for us."

Ohio State's players ran off the floor Thursday night with a hop in their steps and smiles on their faces. The longest losing streak the program had suffered in nearly five seasons is over.

"I don't think anybody here signed up to lose games. Obviously guys are feeling a little better now," Smith Jr. said. "It's definitely a step closer. It feels good."

The Buckeyes next play Jan. 29 against Penn State. Illinois takes the court again Sunday against Indiana.

NOTES: Ohio State shot 52 percent from the field after shooting 40 percent as a team during the four-game losing streak. ... Illinois is now 1-4 against ranked teams this season. ... Ohio State received four points from its bench players.
[© 2014 Thomson Reuters. All rights reserved.]
Copyright 2014 Reuters. All rights reserved. This material may not be published, broadcast, rewritten or redistributed.