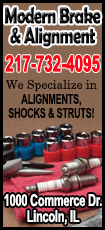 "I was like, 'Really? He's going to do that on me?'," said Jackson. "I felt a little disrespected. So I blocked it."

It was the most spectacular of seven blocks for Jackson who also recorded four steals to go along with 12 points and guard Sean Kilpatrick led No. 15 Cincinnati with 19 points in its 69-51 victory over Central Florida on Thursday night in an American Athletic Conference matchup.

Cincinnati (18-2, 7-0 AAC) extended its winning streak to 11.

"It's good to be ranked. But, at the end of the day, we just need to keep winning," said Kilpatrick.

Jackson's denial of Blair's dunk was his 70th block of the season for Cincinnati which turned up its defensive intensity to break open a close game on the second half, finishing with seven blocks, nine steals and forcing 14 turnovers.

Junior forward Jermaine Lawrence contributed 10 points for the Bearcats, who held an opponent below 70 points for the 27th consecutive game, the longest streak in the nation.

"We take a lot of pride in that," said Kilpatrick. "We just want to get 40-plus deflections and keep rebounding the ball which helps us on the defensive end."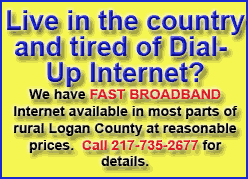 It was the fourth straight loss for Central Florida (9-8, 1-5), which has dropped its past five road games.

Senior guard Isaiah Sykes, the Knights' leading scorer, finished with nine points, well below his 18.8-point average. He made just 2 of 13 shots from the field.

Senior guard Calvin Newell came off the bench to score 12 points to lead UCF. Sophomore forward Staphon Blair added 11 points for the Knights who trailed by just three points at halftime.

"I know the scoreboard won't really show it, but I saw some good things tonight," said UCF coach Donnie Jones. "The good news is we can practice tomorrow, Saturday, Sunday, Monday, and Tuesday before we go back to play at home against Memphis. We made some strides in some different areas."

A close game at halftime quickly transformed into a rout.

Guard Ge'Lawn Guyn's 3-pointer from the left baseline gave Cincinnati a 10-point lead.

A hard foul by Sykes on Cincinnati forward Shaquille Thomas was ruled flagrant. Thomas hit one of two free throws. The Bearcats took possession and a layup by forward Titus Rubles made the score 44-32.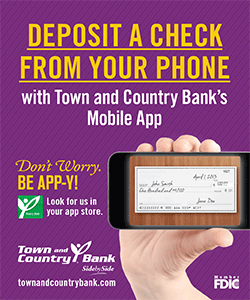 A jumper by freshman guard Troy Caupain put Cincinnati ahead 55-35 with 10:20 left.

UCF didn't help itself by going 6 of 17 from the free throw line.

"We are making some mistakes that are hurting our basketball team and we just have to continue to work on cutting those out and improve," Jones said. "We have to make our free throws."

Sykes returned from a head injury suffered in Saturday's game and struggled in the first half, missing his first six shots from the field and committing three turnovers.

Four straight turnovers by the Knights sparked a Bearcats run. Jackson's layup off Kilpatrick's pass came during a 9-0 run that put Cincinnati ahead 18-13.

UCF went scoreless for more than five minutes as the Bearcats built a 20-15 lead.

Defense was the story for Cincinnati in the first half. Jackson had five blocks and four of the Bearcats' five steals in the first 20 minutes.

A 3-pointer by forward Kacey Wilson helped the Knights trail by only three points at halftime before the Bearcats took control.

"I thought we were a little bit sloppy in the first half," said Bearcats coach Mick Cronin. "We need to find a way to get hungry for 40 minutes to get where we want to go as a team. It can't be 'Let's just get a win'. I think our team still needs to improve."

NOTES: Central Florida G Isaiah Sykes returned to the starting lineup after exiting Saturday's game with a head injury with 18:22 remaining. He is the only player in the American Athletic Conference ranked in the top 15 in scoring, rebounding, assists, steals and field-goal percentage. ... The Bearcats are off to their best start overall (18-2) and in conference play (7-0) during Mick Cronin's eight seasons as coach. ... Five of UCF's next six games are against ranked opponents. The Knights' next two are against 23rd-ranked Memphis and 12th-ranked Louisville. ... Cincinnati won the only other meeting between the two schools, 62-48 on Dec. 20, 1983, in the Citrus Bowl Classic in Orlando, Fla.
[© 2014 Thomson Reuters. All rights reserved.]
Copyright 2014 Reuters. All rights reserved. This material may not be published, broadcast, rewritten or redistributed.