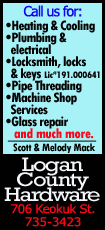 On Thursday, the St. Louis Blues defenseman out of New Rochelle, N.Y., played his first game as a pro at the Garden, scoring the decisive goal in St. Louis' 2-1 win over the Rangers.

Shattenkirk, 24, delivered a power-play goal at 3:09 of the third period that snapped a 1-1 tie for the Blues (34-11-5). He blasted a shot from just inside the right point for his eighth goal of the campaign from defenseman Alex Pietrangelo and center David Backes.

Rangers left winger Rick Nash, who scored the lone goal for New York, was serving two minutes for slashing.

The goal was St. Louis' league best 42nd on the power-play this season and one that Shattenkirk's boyhood idol, former Ranger defenseman Brian Leetch, would be proud of.

"There's a lot of things I watched in him (Leetch) growing up," Shattenkirk said. "He was a very special player and I try to emulate him as best I can. Those were areas (power play) that he shined in."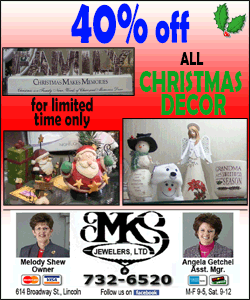 Shattenkirk estimated there were 70 friends and family at the game.

"Before the game was a little nerve racking," he admitted. "Then after a couple of shifts it felt like a regular hockey game. Once the goal happened it was more of a relief. I could hear some people cheering."

Shattenkirk, who will be making his Olympic debut in Sochi, ranks fourth among American-born defenseman in points with 144 since entering the league in 2010-11.

"He (Shattenkirk) is really good on the power play," said Blues coach Ken Hitchcock. "You give him that type of one-timer it's going to be on the net."

Goaltender Jaroslav Halak stopped 34 shots for the Blues. Goalie Henrik Lundqvist made 23 saves for New York (27-23-3).

"We expected a tough challenge, but we played really well," Lundqvist said. "5-on-5 we did a great job. It just came down to one play there."

St. Louis is 14-3-5 in one-goal games. New York, losers of two straight, is 12-9-3 in one-goal games. The Blues killed off three penalties.

"We're back to the pursuit game," said Hitchcock of the league's eighth best penalty-killing unit. We were quiet and tentative at the start of the game, thinking something bad was going to happen. When we got through the first period 1-0 it just seemed like everything went back to normal."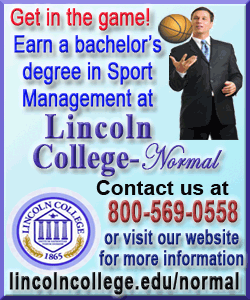 The Rangers broke through to tie the score at 1 at 18:17 of the second period. Halak stopped 24 New York shots before Nash connected for his 17th goal, a wrist shots from the left circle. Center Derek Brassard and defenseman Ryan McDonough had the assists.

Nash took four of New York's 16 shots on goal in the period. He's on a hot streak, scoring six goals in his last four games. Nash is the only active player with a streak of nine consecutive 20-goal seasons.

Alexander Steen's hard work paid off midway through the first period. The St. Louis left winger kept poking at the puck in the crease until it finally trickled in for his 26th goal of the season and 99th for the Blues, who led 1-0 at 8:38.

Steen left the ice after two periods with a lower-body injury and did not return. Hitchcock said Steen was day-to-day.

NOTES: Rangers G Henrik Lundqvist is 0-4-0 against St. Louis. ... Blues G Jaroslav Halak is 10-3-1 on the road this season. ... The Rangers acquired D Kevin Klein from the Nashville Predators for D Michael Del Zotto. Klein was tied for 22nd in the NHL in blocked shots with 94 going into Thursday's game. He blocked two shots in 15:46 of ice time against the Blues. ... The Blues will spend Friday in New Haven, Conn., at Yale's Ingalls Rink in a benefit to raise money for the foundation that bears the name of St. Louis C Jaden Schwartz's sister. Mandi Schwartz, who played for the Yale women's team, died in 2011 at 23 from leukemia. ... Jaden Schwartz skated in his 100th game for the Blues on Thursday. ... Rangers LW Chris Kreider began the night tied for second in the NHL in scoring among rookies with 30 points. ... St. Louis RW Vladimir Tarasenko returned to the ice after missing two games with flu-like symptoms. ... The Rangers have held opponents to two or fewer goals in 31 of 53 games this season, including eight of their last nine and 10 of their last 13.
[© 2014 Thomson Reuters. All rights reserved.]
Copyright 2014 Reuters. All rights reserved. This material may not be published, broadcast, rewritten or redistributed.