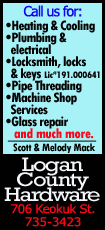 Aldridge scored 30 of his career-high 44 points in the second half — including Portland's final 15 of the game — in a 110-105 victory over the Denver Nuggets on Thursday night at the Moda Center.

The victory snapped a two-game losing streak for the Trail Blazers (32-11), who dropped the final two games of their recent four-game road trip.

"L.A. is the best power forward in the league," Portland forward Nicolas Batum said. "I don't know why he's not starting in the All-Star Game."

Aldridge was not among the starters named earlier Thursday for the Western Conference in the Feb. 16 All-Star Game. He said that didn't provide extra motivation.

"It was nothing about that," said Aldridge, who also had 13 rebounds and five assists. "We had lost two games. We just needed this one."

Guard Wesley Matthews scored 18 of his 24 points in the first half for the Blazers, who held Denver to 38 points in the second half and only 14 in the fourth quarter. Forward Wilson Chandler led six players scoring in double figures with 18 points for the Nuggets (20-21), who lost their third straight game.
Denver led by 15 points early in the third quarter before Portland began charging back.

Aldridge started the game making only one of his first seven shots. From that point, he was 14 for 22 to finish 15 for 29 in his 38 minutes.

"That's even better," said Batum, who contributed six points, 10 assists, seven rebounds and two steals. "He started slow but finished strong. When it mattered, he proved again he is the best."

After guard CJ McCollum drained a 3-pointer to give Portland a 95-93 lead with 9:20 remaining, no other Blazer but Aldridge scored the rest of the way. The veteran made two baskets to go with 11-for-14 shooting at the free-throw line — eight of the gift shots coming in the final 1:07.

"The buckets Aldridge made, I can live with that," Denver coach Brian Shaw said. "But some of the fouls we committed — just sending him to the line without him really having to work for it — hurt us, especially in the fourth quarter."

Denver extended an eight-point halftime lead to 78-63 three minutes into the third quarter. Aldridge scored 15 points in the quarter, though, to get the Blazers within 91-86 after three periods.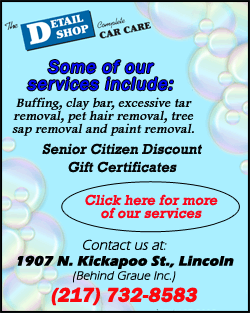 Portland used a 6-0 run to start the fourth quarter to seize a 92-91 lead. Denver moved back on top 97-95, but the Blazers scored four in a row to regain the advantage at 99-97 with 5:39 to play.

Aldridge's jumper hiked the margin to 102-99 with 3:07 remaining, but Denver went back in front on baskets by Chandler and center Timofey Mozgov.

Guard Randy Foye gave Denver its last lead at 105-104 on a driving layup with 1:01 left.

Guards Ty Lawson and Nate Robinson each scored 13 points as Denver jumped to a 67-59 halftime lead. The Nuggets ruled the half despite 18 points by Matthews and 14 by Aldridge.

The teams battled through the first quarter with Denver on top 30-27, the Nuggets sinking 12 of 21 shots (.571) from the field.

Robinson came off the bench for 13 quick points to push Denver in front 46-37 midway through the second quarter. Chandler banked in a 3 to up the margin to 51-39, but Portland responded with a 9-0 to get within 51-48 with 2:44 left before the half. Then Aldridge did his thing.

"It goes without saying, LaMarcus just keeps impressing everybody with what he's doing," Portland coach Terry Stotts said. "He was fantastic."

NOTES: It was the third 40-point game of F LaMarcus Aldridge's career. He's the first player with at least 44 points, 13 rebounds, five assists and two blocks since Vince Carter in April 2007. ... Aldridge tied a franchise record with his seventh straight game with at least 200 points and 10 rebounds. He has at least 12 rebounds in a career-high seven games. ... Denver G Ty Lawson scored all 13 of his points in the first half. He was 0 for 5 shooting in the second half. The Trail Blazers have not lost more than two straight games all season. ... Denver C J.J. Hickson, who played for the Blazers last season, had 12 points, seven rebounds and five assists in his first appearance in Portland since signing a free-agent contract over the summer.

[© 2014 Thomson Reuters. All rights reserved.]
Copyright 2014 Reuters. All rights reserved. This material may not be published, broadcast, rewritten or redistributed.