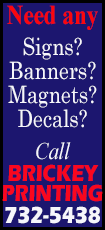 Illinois Agriculture Director Bob Flider and the retiring queen, Miss Illinois County Fair Amelia Martens did the crowning last Sunday evening, which culminated the annual convention of the Illinois Association of Agricultural Fairs. This year a record 72 county fair queens vied for the title.

Robbins, daughter of Rick and Julie Robbins of Coffeen, attends the University of Illinois College of Business. Her career goal is to become a corporate attorney.

Miss Winnebago County Fair Megan Magee was named first runner-up. She is the daughter of Steve and Deb Magee of South Beloit. The judges selected Miss Warren County Fair Alejandra Gillen as second runner-up. She is the daughter of Raymond and Elena Gillen of Monmouth.

Miss Macon County Fair Hannah Wolfe, the daughter of Doug and Julie Wolfe of Decatur, was the third runner-up, and Miss Okawville Fair Alexis Lintker, the daughter of Carl and Lisa Lintker of Venedy, was the fourth.

Non-finalist competition awards were presented to Miss Fisher Fair Kirsten Blackford for best interview, Miss White County Fair Courtney Bunting for best communication skills, Miss Mercer County Fair Bryanna Martin for best stage presence, and Miss Henry County Fair Lauren VanDeVelde for best beauty and physique.
The Ruby Crum Memorial Award for charm and enthusiasm, known as the "Spark Plug Award," was presented to Miss Mason County Fair Erin Hodgson.
Other top 15 finalists were Miss Macoupin County Kimmy Dworzynski, Miss Edgar County Corie Hasler, Miss Georgetown Fair Danielle Brown, Miss Williamson County Emily Stewart, Miss Madison County Fair Kristen McDowell, Miss Coles County Fair Caitlyn Strader, Miss Effingham County Breeanna Strauch, Miss Lake County Fair Meghan Opolka, Miss Western Illinois Kenzie Jones and Miss Marshall-Putnam County Lauren Passini.
The 55th Miss Illinois County Fair Queen Pageant took place at the Crowne Plaza in Springfield, where almost 4,000 county fair members and friends spent the weekend selecting their entertainment and service needs for the 2014 county fair season. The 103 county fairs culminate with the Illinois State Fair, Aug. 7-17, 2014, and the DuQuoin State Fair, Aug. 22-Sept. 1, 2014.
[Text from file received from the Illinois Association of Agricultural Fairs]
The Illinois Association of Agricultural Fairs, a nonprofit corporation formed in 1910, serves 103 Illinois county fairs and expositions. Its purpose is to provide guidelines, inform, and monitor or initiate legislation that promotes and assists Illinois county fairs. The association is volunteer-based and dedicated to the promotion of agriculture, development of youth and as a showplace of American agriculture's traditions and future agricultural innovations.