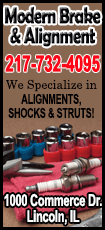 President Barack Obama has vowed to curb sexual misconduct in the military, and defense attorneys for midshipman Joshua Tate argue that Superintendent Vice Admiral Michael Miller decided to go forward because of political and media pressure.

Tate, a junior from Nashville, Tennessee, was among three Academy football players charged in the sexual assault of a female midshipman at a party in April 2012.

Facing charges of aggravated sexual assault and making false statements, Tate is slated for trial in March. Friday's hearing addressed various legal motions, including whether to admit or exclude evidence.

Tate's defense attorney, Jason Ehrenberg, questioned Miller at the hearing on whether bad press about sexual assault in the military and public statements made by his superiors, including Obama, had influenced his decision.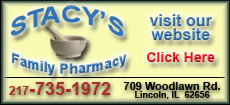 Miller testified that he did not take any public remarks by Obama "as direct orders" and received no pressure from Capitol Hill or from Navy colleagues or superiors.

In a speech at the Naval Academy's graduation ceremony in May, Obama urged the new officers to stamp out sexual assault in their ranks. He approved reforms last month aiming to stem the military's sexual assault crisis.

Miller testified that he understood Obama was "very concerned with sexual assault in the military" and "was certainly aware" that the Naval Academy was under scrutiny for the way it handles such cases.

The woman at the center of this case testified at an Article 32 hearing, held to determine if a trial was warranted, saying that she drank heavily at the party and remembered little of what happened. Reuters does not generally report the names of sexual assault victims.

Charges against one of the men were dropped in October, following the Article 32 hearing.

Miller went ahead with courts-martial against Tate and the third player, Eric Graham, 23, of Eight Mile, Alabama, despite advice from his legal counsel and a military judge to drop the cases.

At Friday's hearing, the superintendent acknowledged "credibility issues" in the woman's Article 32 report and that he had made his decision to proceed against the advice of his top legal adviser.

He said his advising officers had agreed that "reasonable grounds existed" to believe a crime took place, but that insufficient evidence and other issues would make a conviction unlikely.

Charges against Graham, the third player accused, were dropped this month, largely because Navy investigators had failed to read him his rights.

The U.S. Defense Department said last month that there were slightly more than 5,000 reports of sexual assaults across the U.S. military in the 2013 fiscal year, up about 50 percent from the year before. The fiscal year starts in October.

(Reporting by Ian Simpson; editing by Ellen Wulfhorst, Cynthia Johnston, Cynthia Osterman and Gunna Dickson)
[© 2014 Thomson Reuters. All rights reserved.]
Copyright 2014 Reuters. All rights reserved. This material may not be published, broadcast, rewritten or redistributed.