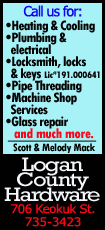 Harris had 28 points and a career-high 20 rebounds, leading the Magic to a 114-105 victory, accentuating just how far the once-proud Lakers have fallen.

It was the 11th consecutive game the Lakers (16-28) have allowed at least 100 points, losing by an average of 114 points. They have lost to good teams in that stretch like the Rockets, Clippers and Heat. But they also have lost to bad teams like the Magic, and made them look good in the process.

It was just the second time this season the Magic (12-32) won when an opponent scored 100 or more.

"We just weren't very smart tonight," Lakers coach Mike D'Antoni said. "We aren't very good defensively. We're going to score enough offensive, but we've got to find a way to play better defensively."

The Lakers committed just 11 turnovers, but they let the Magic score 42 points from inside the lane. Harris was averaging just 13.1 points and 7.3 rebounds. He looked like an All-Star against the defenseless Lakers.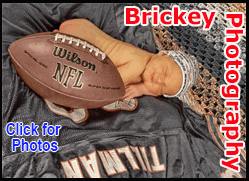 "Honestly, it's frustrating for us," said Lakers guard Nick Young. "It's tough to go through this. It's tough losing to teams. I can honestly say this is one game we let up a little bit and just lost our focus."

The Lakes will finish this seven-game road trip Sunday in New York against the Knicks.

Magic guard Arron Afflalo had 23 points. Guards Jameer Nelson and Victor Oladipo had 22 and 15 points, respectively.

The Lakers were led by center Pau Gasol, who had 21 points and 11 rebounds. Young had 16 points. Guard Jodie Meeks added 17 points.

The Magic never trailed in the fourth quarter after closing the third with a 14-0 run. Nelson shut off any chance of a Lakers comeback by scoring 10 points in the closing three minutes. The Lakers closed within five points early in the fourth, but never seriously challenged for the lead.

It was Harris who carried the load throughout the night.

"I just go out there trying to win, just working harder than the guy going against me," Harris said. "It felt good out there tonight, but I want to be consistent, doing this night in and night out."

The Magic took advantage of the Lakers' lack of defensive muscle, driving the lane throughout the game. They made 27 of 34 free throws and held a 51-40 rebound edge.

It was only the second victory for the Magic in the last 14 games.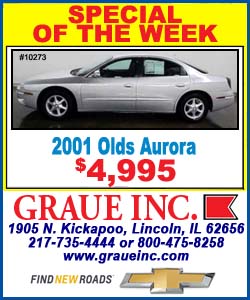 "This is the way we want to play," Afflalo said. "Tobias has instincts to rebound and an instinct to score. When plays like that, it's big for us. For a young team, this is how we have to play. We have to do it consistently."

The Magic scored 38 points in dominating the third quarter, including a 16-2 run early and a 14-0 burst at the end. They led 91-80 going into the fourth. Afflalo had 12 of their 38 points in the third.

The Lakers led 55-53 at halftime after forward Wesley Johnson hit a 3-point basket just before the buzzer. Gasol had 12 points and six rebounds by intermission.

The Lakers led by as many as eight points in the first half, but the Magic made a 13-0 run early in the second period. Harris led the way in the first half with 17 points and 13 rebounds.

The Magic dominated close to the basket, outscoring the Lakers 28-18 from inside the lane in the first two periods.

NOTES: Magic rookie G Victor Oladipo was one disappointed guy that Lakers G Kobe Bryant was still on the sideline Friday night nursing his left knee injury. Oladipo looked forward to the day he could play against Bryant, his boyhood hero. "That would have been absolutely insane," Oladipo said Friday. "But he'll be back." Bryant has been out since Dec. 17 and no return date is set. He said Thursday in Miami that he will skip the NBA All-Star Game in February despite being voted into the starting lineup. ... The Lakers also were still missing G Steve Nash, who has not played since Nov. 10 because of a foot injury. ... The Magic were without C Nikola Vucevic, who missed his 10th consecutive game (concussion). The Magic are 1-13 this season with Glen Davis as their starting center. ... Lakers C Pau Gasol has had a good month, averaging 20.5 points and 12.1 rebounds in January. ... G Deron Lamb is the latest young Magic player to see a sudden rise in playing time. Lamb, who has played in only 21 games this season and averaged 2.8 points, came into Friday night having hit 6 of 7 shots in the two previous games. "I'm big on repeat performances," Orlando coach Jacque Vaughn said before the game. Lamb fouled out Wednesday night while playing just 19 minutes, but Vaughn liked his aggressiveness.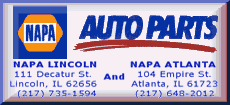 [© 2014 Thomson Reuters. All rights reserved.]
Copyright 2014 Reuters. All rights reserved. This material may not be published, broadcast, rewritten or redistributed.