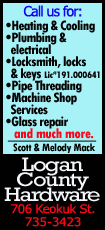 Parsons set an NBA record for 3-pointers in one half but the Memphis Grizzlies relied on a burst of offensive execution and some late stifling defense and held on for an 88-87 win over the Rockets on Friday night at Toyota Center.

Parsons tallied a career-high 34 points by making 10 3-pointers in the second half, all in succession before a misfire with 1:13 left against the dwindling shot clock. His shooting exhibition set a Houston franchise record, eclipsing the mark of nine 3s set by Robert Horry and matched by Jeremy Lin on Nov. 13 in a 123-117 overtime loss at Philadelphia.

"I was pretty much unconscious," Parsons said. "My body went numb. Never felt that feeling on a basketball court before. Everything I was going to throw up there was going to go in and I felt extremely good."

But after Parsons drilled his final 3-pointer to pull the Rockets (29-16) to within one point with 1:51 remaining, the Grizzlies (21-20) dug in defensively. Houston missed its final five attempts, including a desperation 3-point heave from guard Patrick Beverley just prior to the buzzer and after Memphis trapped Parsons above the arc and left him with no option but to pass.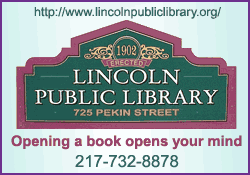 Memphis' last three baskets all came inside five feet, and while the Grizzlies failed to score after forward James Johnson's five-foot jumper with 1:58 remaining, their execution prior to that final basket was determined.

"Some nights the ball doesn't go in, but when you get easy looks like layups and stuff around the basket that helps a lot as opposed to when you're playing defense and he's hitting all those 3s," Memphis guard Courtney Lee said. "That keeps you in the game if you can get easy ones."

Lee paced the Grizzlies with 19 points while guard Mike Conley added 14. Forward Zach Randolph chipped in 15 points and eight rebounds for Memphis. Johnson and reserve forward Ed Davis scored 10 points each.

While Parsons shot 10-for-14 on 3s, Rockets guard James Harden paired 10 points with a career-high 13 assists and center Dwight Howard recorded his 29th double-double with 11 points and 12 rebounds.

But Beverley and Harden shot a combined 3-for-22 from the floor and, excluding Parsons, the Rockets hit just 4 of 20 from behind the arc.

"We didn't make a lot of shots," Rockets coach Kevin McHale said. "Chandler kept us in the game. Otherwise it would have been an 88-70 game."

Parsons scored just four points on 1-for-2 shooting in the first half before catching fire in the third quarter, burying six 3s in the period to buoy the Rockets. Parsons drilled a pair of treys before Harden nailed one at the 5:55 mark of the period to give the Rockets a 52-47 lead.

Houston opened 0-for-12 on 3s before forward Omri Casspi snapped that drought with 50.9 seconds left in the half. That followed Memphis' 9-2 run, a stretch in which it held the Rockets without a basket while Lee tallied six points around a Conley trey. The Grizzlies led 44-35 at the break and spent the second half laboring to fend off Parsons.

"Chandler was fantastic," Memphis coach Dave Joerger said. "What can you say about him?"

NOTES: There was some pregame buzz that Grizzlies G Tony Allen was nearing a return from a sprained left wrist that has sidelined him since Jan. 5, but Memphis coach David Joerger snuffed those rumors with haste. Allen has missed eight consecutive games. "I'll let you know when it get close," Joerger said. "We're not close." ... Despite enjoying what can best be described as a bounce-back season, Rockets C Dwight Howard was not chosen as a starter among Western Conference All-Stars, finishing fourth behind frontcourt selections Kevin Durant of the Oklahoma City Thunder, Blake Griffin of the Los Angeles Clippers and Kevin Love of the Minnesota Timberwolves. "It's understandable," said Howard, who is averaging 18.3 points and 12.6 rebounds. "Now with no centers on the ballot, we get mixed in with the Kevin Durants and Blakes — guys who play small forward and power forward. It's a little bit different, but I'll do whatever I can to get back up to the top. That's my goal. The only way you do that is by winning, so that's what we're going to try to do."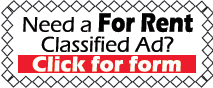 [© 2014 Thomson Reuters. All rights reserved.]
Copyright 2014 Reuters. All rights reserved. This material may not be published, broadcast, rewritten or redistributed.