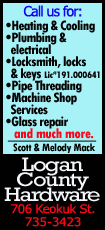 The Knicks (16-27) were able to snap their five-game losing streak — including the last three at the Garden — due mainly to Anthony. The All-Star's 62 points were the most points ever scored in the current edition of the Garden.

Anthony was torrid from the start as he notched the franchise's single-quarter high with 20 points in the opening stanza, only to top that by finishing the first half with a league-best 37 points.

It was the fourth time that Anthony surpassed the 50-point mark, en route to his career-high showing. His performance broke small forward Bernard King's mark of 60 points by a Knick and Los Angeles Lakers shooting guard Kobe Bryant's record of 61 points by any player on the Garden floor.

Anthony sounded humbled afterward, acknowledging his historic night still hadn't registered yet.

"It's a special moment (but) it hasn't really sunk in yet. I was just taking it one possession at a time. I was just locked in," reasoned Anthony, who acknowledged he didn't even realize his historic pace. "It's an unbelievable feeling to come in and be locked in. My teammates found me and put me in position to do what I do, so I've got to thank them, too. ... It's just a zone you get into sometimes and only a certain group of people know what it feels like and tonight was one of those zones. My teammates saw that and played off that momentum, energy and focus. We all had it from beginning to the end."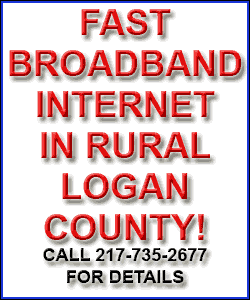 Although he didn't register an assist, Anthony wasn't a one-dimensional player, as he also grabbed a game-high 13 rebounds. And while Anthony was the main offensive attraction, making nearly the rest of the roster obsolete (the supporting cast scored 63 points) he did get help from shooting guard J.R. Smith, who added 14 points (5-for-9 shooting), four assists and two steals and from point guard Raymond Felton, who finally shook his recent slump by notching 11 points, five assists and just one turnover.

The Knicks as a whole were hot, shooting 55.6 percent from the field, including 51.9 percent in 3-pointers.

Head coach Mike Woodson was impressed with not only Anthony but the supporting cast as well.

"Tonight was just one of those special nights where he (Anthony) got it going and everything he threw up was going in. Everyone filled in and did what they were supposed to do, but Melo was the main reason tonight," said Woodson. "But I thought the young guys played very well tonight, too. Guys are injured right now, so you just don't know how the young guys are going to step up. But guys like (center) Cole (Aldrich) and (power forward) Jeremy (Tyler) contributed right away and stepped up. It was nice to see."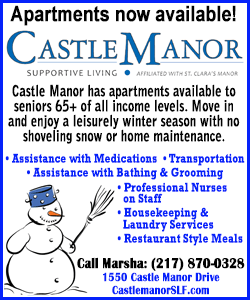 Charlotte (19-26) was led by center Al Jefferson's 25 points and nine rebounds, while guards Jannero Pargo and Ramon Sessions registered 11 and 12 points, respectively. Reserve swingman Chris Douglas-Roberts added 14 points. The Bobcats shot a respectable 48.7 percent from the floor, but Anthony's torrid shooting obviously overshadowed that statistic.
The Knicks shook their early malaise during the eight-game homestand to take a commanding 67-46 halftime lead over the Bobcats. Anthony had 37 points — an NBA season high in the first half — on 15-of-21 shooting from the field in 22 minutes. Woodson, though, was so locked in on trying to break the schneid that he sheepishly admitted he didn't even know how hot Anthony was.

"I didn't even know what the record was. I wasn't caught up in it, but I was loving what I was seeing. I was actually thinking about getting him out of there (late in the third quarter) because we have a game on Sunday, so I was happy when he hit that last shot so I could take him out. It worked out nicely," said Woodson, adding it was ultimately fun to see Anthony in action. "He was shooting it so easy and making shots from all over the place. ... I've been in that position a few times over the last two years with Melo, so I elected to let him go. He didn't complain about (fatigue), so we just said 'let's go.'"

The Knicks shot 63.6 percent from the field, including 43.2 percent on 3-pointers, in the opening half and hope to carry that into their next game.

Up next for New York is a visit from the Bryant-less Lakers, Sunday afternoon.

NOTES: Knicks F Carmelo Anthony, who leads the league at 39 minutes per game, logged a game-high 38 minutes even though he sat for good at the 7:11 mark of the fourth quarter. ... Anthony also set a franchise record in made (23) and attempted (35) field goals. ... Anthony's point total was the most ever by a player without a turnover since the giveaway stat was officially recorded during the 1977-78 season. ... Knicks PF Andrea Bargnani did not play and will be out indefinitely due a torn ligament in his left elbow. Head coach Mike Woodson said as of right now, surgery is not an option — although if it is needed, it could knock his stretch power forward out for the season. ... G Pablo Prigioni got the start alongside PG Raymond Felton in Bargnani's absence. ... The Knicks crept one game closer to the playoff threshold as they are now two games behind the Bobcats, who currently hold the eighth and final playoff spot. ... Bobcats PG Kemba Walker, a New York native, missed the game with a sprained left ankle. ... Veteran backup Ramon Sessions got the start at point guard for the Bobcats. ... Former Knick C Patrick Ewing is currently an associate coach on the Bobcats and was on the bench. Ewing took the clipboard in the teams' first meeting earlier in the season when head coach Steve Clifford fell ill.

[© 2014 Thomson Reuters. All rights reserved.]
Copyright 2014 Reuters. All rights reserved. This material may not be published, broadcast, rewritten or redistributed.