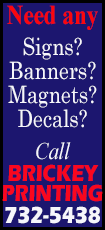 "This was our first time playing without both of them, so we take the win and move on, get ready for Philly tomorrow."

With Durant, who is leading the NBA in scoring at 31 points per game, nursing a bruised right shoulder and Westbrook out after knee surgery, the Thunder flashed the rest of their weapons in riding to their sixth straight win, their seventh in the last eight games.

"Going into the game I knew they were going to accept the challenge," said coach Scott Brooks. "One of the things about or team, we play hard every night.

"We take pride in playing hard no matter who is on the floor."

Without power forward Durant and point guard Westbrook, the Thunder (34-10) were missing a combined 52.3 points, 13.7 rebounds and 12.1 assists per game.

When the game ended, the two stars sat together in the visitors' dressing room, both wearing ice packs on their injured areas. Westbrook hasn't played since Christmas Day, while Durant is doubtful for Saturday night in Philadelphia.
The two had fun talking about Knicks star Carmelo Anthony's 62-point Friday night explosion in New York, Durant saying, "I'm a 'Melo fan."

Forward Serge Ibaka had 21 points and seven rebounds and swingman Jeremy Lamb came off the bench with 19 points, six rebounds and three assists to lead OKC, which had five players in double figures. Guard Reggie Jackson, who runs the offense with Westbrook out and was the focus of Boston's defense, had 14 points and eight assists — but went 5 of 14 from the floor. Perkins added six points and nine rebounds and his team dished out 24 assists.

The Celtics, also shorthanded with guards Avery Bradley and Jerryd Bayless out, have lost 16 of their last 19 games. They competed early, even led by five points in the first half, but their rookie coach, Brad Stevens, said it was misleading.

"We made jump shots first quarter," he said. "We weren't engaged the whole night."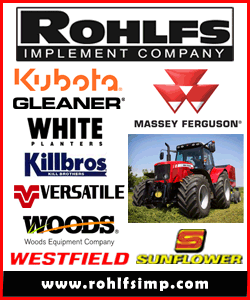 "They're down Kevin Durant and I think their team is thinking 'OK, this is an opportunity for a lot of guys that don't play as much when he's playing minutes,'" said Boston forward Kris Humphries. "They just stepped it up. They played harder than us, executed, got a lot of easy shots, made the right plays. I think we did the complete opposite tonight."

Forward Jeff Green, coming off a 39-point game at Washington on Wednesday, led the Celtics with 16 points, while swingman Gerald Wallace had 13.

Celtics forward Jared Sullinger suffered a dislocated right index finger in the first half but returned in the second quarter. He played 24 minutes.

Point guard Rajon Rondo, playing the fourth of the five games since his return from knee surgery and still playing five-minute shifts, had five points and eight assists in 22 minutes. The team is 0-4 in the games he's played.

The Celtics had assists on their first nine baskets, the first four going to Rondo. That helped Boston grab its early lead. The home team was up by three when the Thunder used an 8-0 run to take the lead for good in the second quarter. Up by just four at the half, the Thunder exploded out of the second-half gate and used a 22-4 run to break it open.

NOTES: Thunder F Kevin Durant was averaging 38.1 points in the last 11 games and had scored 30 or more in each of the last nine. "He might be the best scorer in the world right now," Celtics coach Brad Stevens said before the game, and before official word came from Oklahoma City coach Scott Brooks that Durant was out and is day to day with a bruised right shoulder. The Thunder visit Philadelphia on Saturday night. "It's the best thing for him," Brooks said, noting his star always wants to play. Durant started his 30-point streak after scoring 21 against the Celtics on Jan. 5. Thunder F Perry Jones made his second start of the season and the third of his two-year pro career, contributing 10 points and four rebounds in 31:44. ... The Celtics, who host the Brooklyn Nets and former Boston stars Paul Pierce and Kevin Garnett (and Jason Terry), on Sunday night, were without Gs Avery Bradley (ankle) and Jerryd Bayless (toe). ... Celtics G Rajon Rondo on preliminary contract extension talks with the team: "I wouldn't mind staying here the rest of my career."
[© 2014 Thomson Reuters. All rights reserved.]
Copyright 2014 Reuters. All rights reserved. This material may not be published, broadcast, rewritten or redistributed.