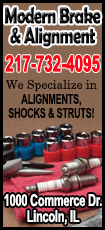 Lebegue submitted a multiple-page written report to the council, but was invited by Mayor Keith Snyder to give some additional comments.
Lebegue opened by saying that 2013 was a very good year for his office and for the city of Lincoln in respect to new construction projects and fees from the projects.
He said that in 2013, the city had earned a record $100,441 in fees through his office. This is compared with only $27,000 for the calendar year 2012.
Lebegue said this increase was the result of a few things. First, he said there was an increase in construction in 2013, but other factors also entered in. Lebegue has been working to realign the fee structure for building permits in Lincoln. He thus far has recommended several changes the council has agreed with. The result is that the fees are more in line with what neighboring communities would charge, and it is increasing city revenues. In addition, Lebegue said the council decision to change the language in the enterprise zone made a big difference. In the past the city had agreed to waive 100 percent of the construction fees on enterprise zone projects. However, last year they changed that and said they would waive 50 percent of the fee.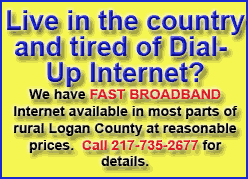 Lebegue told the council he is seeing good things happening in Lincoln. He said the new housing project, Plowfield Square, is very close to completion of its first building. Lebegue said the developer is planning to open the buildings up for rental perhaps two at a time.
He noted the Timber Creek assisted living facility is set to open in June.
He noted that Habitat for Humanity built another new home in Lincoln this year. In addition, through a grant received from Eaton Corp., Habitat is adding on to their existing warehouse on Woodlawn Road.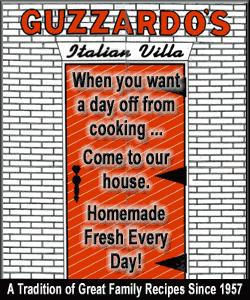 Downtown, David Lanterman is preparing to open a new coffee shop called By the Bean Coffee Shop, next door to Beans & Such. Just off the square, the Row Motors building is being redone and a new accounting office is moving into the building.
Lebegue told the council: "When people say Lincoln is dying, this shows that they are wrong. I see good things happening here."
In his written report, Lebegue also addressed the move Mission Mart will be making in the near future and offered a brief update on the "twin sisters houses" on Pulaski Street.
___
Click here to read Lebegue's full report on construction projects. (PDF)
Click here to see the 2012 versus 2013 comparison presented to the council. (PDF)
Click here to see a summary of new construction over the past 10 years. (PDF)
Click here to see a summary of construction values and permit fees for 2012 and 2013. (PDF)
[By NILA SMITH]
Previous related articles