Park district notes
From Roy Logan, program coordinator

Send a link to a friend
[January 27, 2013] Sign-up for men's basketball is going on until Jan. 31. Individual player registration forms are available at the park district's front office, and payment can be made there too. Games are played on Sunday afternoons starting at 1. Each team will play 10 regular-season games, and a postseason tournament will follow. Player fees are $35. The league jersey is $20 and all players are required to have one. Players already having a jersey from a previous basketball program at the park district will not have to purchase another one. Daily fees will apply to players not having a Sports Center membership. The park district is offering a special $35 track and court membership that will cover daily fees for basketball league participants. This membership will cover the entire spring league schedule for both game and non-game days.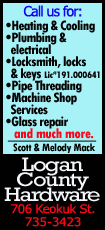 The park district will host its third annual Sweetheart Dance on Sunday, Feb. 9, from 1:30 to 3:30 p.m. Moms, bring your sons; and Dads, bring your daughters; or any combination of parents and children. Wear your finest and best, enjoy the DJ and plenty of snacks for a great experience. You will get a keepsake photo as well. There will also be a variety of craft projects for the young people to make. Youth ages 3 to 12 years old are invited. To preregister, call 732-8770 or email info@lincolnparkdistrict.com. Cost is $6 per person.

Back by popular demand at the park district is Mike Fak offering his writing class. He will take you step by step through the process of organizing, writing and getting your stories or book printed. This will be an interactive class and participants should have their questions ready. Reserve Saturday, Feb. 22, beginning at 9 a.m. in the craft room, for a casual and informative morning. The morning will start with coffee and doughnuts. Cost is $7 per person.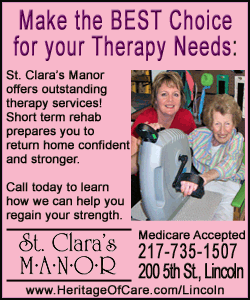 Shuffle on in to the annual Super Bowl Shuffle. Get ready to "tackle" this fun and effective workout before the big game. Join others on Sunday, Feb. 2, from 1 to 2:15 p.m. This is free to all Fit Zone members, $4 for nonmembers. What a "sweet deal."
Team up with a friend, buddy or spouse, and learn fun and effective ways to exercise together. Participants will get six sessions for $250 per couple. This offer is available through Feb. 14.
[Text from file received from Roy Logan, Lincoln Park District]