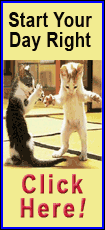 A day later an explosion at the Deepwater Horizon oil rig in the Gulf of Mexico would deal the United States its worst offshore oil spill, and BP would face the wrath of President Barack Obama himself for the death and destruction it caused.

Over the next two months, BP shares lost nearly two thirds of their value as the scale of the disaster threatened to sink the company.

Now some investors are sensing a better future than they had dared to hope.

The shares are flirting with post-spill highs, and are the second-best performer in the industry's top five behind Exxon Mobil since the start of the fourth quarter.

This may have something to do with the misfortunes of its peer group — a profit warning at Shell, cost overruns at Chevron, and worries about cashflow and production at Exxon — not to mention a price-enhancing share buyback program put in place last year, but it is still quite a turnaround in sentiment from 2010.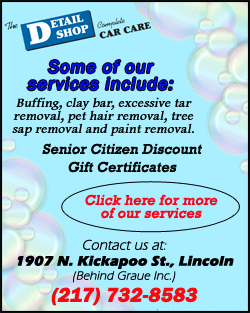 Then, the price of credit default swaps on BP bonds showed that even its solvency was in question, and Shell thought it might have to mount a rescue bid.

"It wasn't so much that we wanted to buy, more we thought the British government might ask us to step in," recalled Peter Voser, Shell's chief executive at the time, in a discussion with Reuters last year.

Now, in a change of fortunes, Shell has warned investors that it suffered its worst quarter since 2009 at the end of last year — albeit with little damage to its share price — while BP has reshaped itself.

BP sold $40 billion worth of prime assets to stay afloat — and spent $42.5 billion on the spill clean-up, fines and provisions for future costs.

In a note published on Friday downgrading profit forecasts across the sector, analysts at UBS predict BP's return on average capital employed (ROACE) this year will be 11 percent — on a par with Shell's.

BP shed a big chunk of its earning power to pay for the spill, but got prices that now look enviable as the industry cycle turns down. Rivals are now falling over each other to get assets on the block, at the risk of driving prices lower.

A leaner, meaner asset base has emerged, too. Meanwhile, having settled criminal proceedings, and two phases into a three-stage civil trial, an army of lawyers is working to push remaining spill fines and penalties way into the future. Barely a week goes by without a new legal challenge from the British group aimed at keeping a lid on its liabilities.

Explaining a bet it made on BP in a letter to investors last week, U.S. hedge fund manager David Einhorn's firm Greenlight Capital said investors were overlooking the company's improved return on capital in its core business and remained too focused on the spill fallout.
Greenlight said it had bought BP stock at an average price of $47.39 a share. It said the company had a net asset value of nearly $70 a share, even assuming it will have to pay out far more than it has provided for. BP's U.S.-listed stock traded at around $48.60 on Friday.
Deutsche Bank — one of 13 investment banks with a buy or outperform note on the stock, according to ThomsonReuters data, compared with three rating it underperform or sell — argues that the net present value of spill litigation has fallen.

"This is not to say that BP's position in the court trial has improved ... rather... it is likely to be multiple years before additional cash of any magnitude over and above that already agreed flows from the BP balance sheet," the bank said in a research note.

The note estimated cash outflows from future fines at less than $1 billion a year over the next decade.

That is only about two weeks' worth of capital spending at current rates.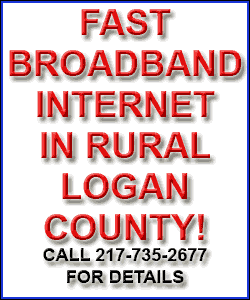 RUSSIAN QUESTION

But numbers rarely tell the whole story, as analysts discovered to their cost in 2010 when they flagged repeated opportunities to buy BP shares — all the way down from 6 pounds to a low of less than 3 pounds.

Some investors and insiders privately question the direction and style of management since former chief executive Tony Hayward resigned, taking responsibility for the spill.

Hayward's replacement, Bob Dudley, has extracted about $12 billion from the company's troublesome Russian investment and given some $8 billion of it back to shareholders.

But he has yet to prove that the remaining half — which became a 19.75 percent stake in state-controlled Rosneft — is anything more than a high-risk minority holding in a company based in a politically unpredictable country, despite his seat on the board.

"Dudley doesn't seem to have that pally relationship you need with Igor Sechin," said an industry source who has done business with the Rosneft CEO.

The BP CEO himself remains confident of his Russian move. "BP's strategic investment in Rosneft allows us access to growth opportunities previously unavailable to us in Russia, one of the world's largest producers of oil and gas combined with unparalleled resource potential," he said in October last year.

Spill litigation still takes up a lot of management time, too. The outcome of a New Orleans trial under judge Carl Barbier, conducted under the terms of U.S. maritime law without a jury, is still very much in flux.

BP is also banned, due to its criminal conviction for the rig disaster, from bidding for any new U.S. licenses in the Gulf of Mexico.
Time will tell, but for some, the company still has a long way to go.

"BP has become a litigation-dominated company, and they have an issue in Russia," said oil and gas blogger and independent industry investment adviser Malcolm Graham-Wood.

"If they have a profit warning anything like Shell's, they will have to buy back a lot more that 7 million shares a day to keep the price up."

BP reports fourth quarterly results on February 4 and will update investors on its plans for the future on March 4.

BP's net profit is expected to be around $2.7 billion on a replacement cost basis for the quarter, down from around $3.9 billion a year ago based on BP's own poll of around 20 banks.

Analysts have recently been reducing their forecasts across the industry and taking note of unexpectedly weak pre-results statements from Chevron and Shell.

(Additional reporting by Svea Herbst and Alex Chambers; editing by Will Waterman and David Stamp)
[© 2014 Thomson Reuters. All rights reserved.]
Copyright 2014 Reuters. All rights reserved. This material may not be published, broadcast, rewritten or redistributed.