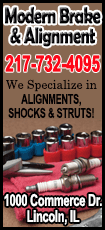 Emerging markets came under pressure as the U.S. Federal Reserve looked set to continue tapering its stimulus and tighter credit conditions in China raised fears of a slowdown, hammering most risk assets including base metals and Asian shares. Yet expectations the West will pick up the slack in China's slowing oil demand growth meant losses in crude futures were limited.

Brent crude slipped 37 cents to $107.56 a barrel by 0358 GMT, after settling 30 cents higher. U.S. oil gained 7 cents to $96.70, after ending 68 cents lower.

"Overall, the fundamental scenario for oil is not so bad because you have recovery in the United States and Europe possibly making up for the slowdown in China," said Tony Nunan, oil risk manager at Mitsubishi Corp. in Tokyo. "But will we have to go through another crisis of a contagion across emerging markets? That's the thing in everybody's mind now."

China's economic growth will slow gradually over the next two years, a Reuters poll showed. Growth for 2014 may come in at 7.4 percent, according to the median forecast. It would mark the slowest expansion for the economy since 1990, a 24-year low.

"The government is doing the right thing, but China is a bit of a double-edged sword," said Nunan. "If you press the pedal too hard, you risk creating a bubble. If you take it off a bit, there is risk of a slowdown."

Around this time of the year as peak winter season demand ebbs and refineries go in for maintenance, oil should typically come under pressure, Nunan said. But the severe cold spell in the United States, Europe and Japan means that Brent may trade between $106 and $108 a barrel for the week, he said.
SUPPORT FOR OIL

If Brent breaks past the $108 mark, it may trade between $108 and $109, Nunan said. The U.S. benchmark will swing in a $96-$98 range. If the top of the range is breached, it may trade between $98 and $99, he said.

Prices are also drawing support from lingering worries of a worsening geopolitical crisis in the Middle East.

The U.N. nuclear chief said on Friday there was "still a long way to go" to resolve a decade-old dispute over Iran's nuclear program, a note of caution days after Tehran curbed its atomic activity under an interim deal with world powers.

Beyond Iran, a headlong collision across Middle East fault lines is drawing close as Turkey, Iraq and ethnic Kurds, who run their own region in-between, wrangle over oil exports.

Time is running out as more oil flows through a new pipeline from Iraqi Kurdistan for export from Turkey, in defiance of Baghdad, which has threatened to punish both Ankara and Arbil for "smuggling" oil out of Iraq.
(Editing by Muralikumar Anantharaman)
[© 2014 Thomson Reuters. All rights reserved.]
Copyright 2014 Reuters. All rights reserved. This material may not be published, broadcast, rewritten or redistributed.