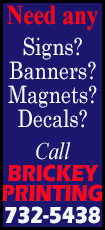 The Afghanistan war tale "Lone Survivor" took the No. 2 spot with ticket sales of $12.6 million. Mark Wahlberg plays the role of the only one of four U.S. SEALs to return from a vicious fire fight with Taliban fighters.

The animated film "The Nut Job," featuring the voices of Will Arnett and Katherine Heigl, was third with $12.3 million in sales at U.S. and Canadian theaters, according to studio figures provided by Rentrak.

In a week in which the top three films mirrored last week's results, "I, Frankenstein," an action film in which Victor Frankenstein's creation is reimagined as a hero battling gargoyles, was the only major new release. It opened in sixth place with ticket sales of $8.3 million.

"Ride Along" received mostly negative reviews, with only 17 percent positive write-ups according to aggregator website Rottentomatoes. But the movie opened far stronger than expected a week ago with ticket sales of $41.2 million to easily surpass Hollywood projections. The film has collected sales of just over $75 million since its January 17 release.

Universal Pictures, the studio behind both "Ride Along" and "Lone Survivor," said the films' one-two punch marked the first time a single studio's films have grabbed the top two spots for two consecutive weeks in nearly two decades. Warner Bros. last achieved the feat in February 1994, with "On Deadly Ground" and "Ace Ventura."
"I, Frankenstein," which fell short of industry forecasts of an opening weekend between $10 million and $15 million, received generally poor reviews, but 57 percent of the audience said they liked it, according to Rotten Tomatoes.
Based on actor Kevin Grevioux's graphic novel, it takes place in a dark, dystopian world. Actor Aaron Eckhart plays the title role, with not much resemblance to the monster in earlier films based on Mary Shelley's 1818 novel. Less gruesome, he is blessed with extraordinary speed and endurance.
Lionsgate Films acted chiefly as its distributor, with Lakeshore Entertainment funding most of its reported $65 million production costs.
Disney's long-running animated hit "Frozen" claimed the No. 4 spot with $9 million. The musical is nearing $350 million in domestic sales in its 10th week in release.
"Jack Ryan: Shadow Recruit," starring Chris Pine as the late author Tom Clancy's fictional CIA analyst, rounded out the top five with ticket sales of $8.8 million.

The strongest finisher among major Oscar-nominated films was "American Hustle," which took seventh place selling $7.1 million worth of tickets for a total domestic haul of $127 million.

"Ride Along" and "Lone Survivor" were released by Universal Pictures, a unit of Comcast. Lionsgate distributed "I, Frankenstein." "The Nut Job" was released by Open Road Films, a joint venture of U.S. theater chains Regal Entertainment and AMC Theatres. Paramount Pictures, a unit of Viacom, released "Jack Ryan: Shadow Recruit."

(Reporting by Ronald Grover and Chris Michaud; editing by Rosalind Russell and David Gregorio)
[© 2014 Thomson Reuters. All rights reserved.]
Copyright 2014 Reuters. All rights reserved. This material may not be published, broadcast, rewritten or redistributed.