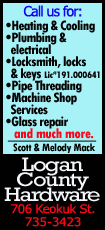 British actors Coogan and Brydon, both 48, reunited with director Michael Winterbottom in Italy for a sequel to their cult comedy "The Trip," a mockumentary where the two play fictionalized versions of themselves on a week-long culinary trip for a newspaper.

In the new film, which premiered this week at the Sundance Film Festival, Coogan and Bryon take a Mini Cooper car to roam idyllic Italian landscapes, with a soundtrack provided by Alanis Morissette's "Jagged Little Pill" album, the only CD the men have in their car.

They stop at various restaurants from Tuscany and Rome to the Amalfi coast and Capri to sample the country's famed delicacies in beautiful rustic and coastal restaurants.

"It was an amazing experience, we were at some of the most beautiful places in the world. It was spellbinding scenes everywhere we went, and we diminished it all by talking crap," Coogan quipped with the Sundance audience after the premiere.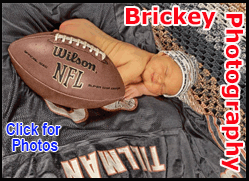 The lunches are smattered with Coogan and Brydon riffing off each other with their now-famous impressions of well-known actors, including Sean Connery, Michael Caine and Hugh Grant, often masking underlying competitiveness between the two.

In one scene, Coogan and Brydon end up reenacting a scene from the third installment of Batman film "The Dark Knight," impersonating Christian Bale, Tom Hardy and Caine.

"The Trip to Italy" will be lengthened into six half-hour episodes to air on BBC television in April, following the same model as "The Trip." The film version will be released in the U.S. by IFC Films.

AN ITALIAN ODYSSEY

At an intimate dinner with journalists at Sundance, Winterbottom said "The Trip to Italy" added a new chapter to the two characters' lives.

"The first film was more about the food, and this film is about their journey. Both men are lost, and they go on this odyssey to find themselves," the director told Reuters.

"The Trip" is led by Coogan, who takes Brydon to accompany him to sample the food of Northern counties in England, including his hometown of Manchester. In Italy, the journey is led by Brydon, and the duo visit landmarks associated with British Romantic poets Percy Bysshe Shelley and Lord Bryon.

In the film, Brydon is dealing with a disconnect in his marriage, which he attempts to escape with a holiday affair. Coogan is dealing with the disappointment of his fictional U.S. television show being canceled, and tries to reconnect with his teenage son.

In real life, Coogan's career in Hollywood is faring much better, with his work on drama "Philomena" earning him two Oscar nominations, for best original script and best picture.
Winterbottom said "The Trip to Italy" was more scripted than the first film, with both the physical and emotional journey of the two characters mapped out. Brydon added that they were given a framework, which they "colored in" with their jovial conversations, laced with dry humor and acerbic wit.

Both Coogan and Brydon said they didn't know if they would do another installment of "The Trip," saying they've exhausted their impersonations.

"Restaurants have become like work to me. All I want to do is go home, sit on my sofa and eat grilled cheese on toast," Coogan said.

(Reporting by Piya Sinha-Roy; editing by James Dalgleish)
[© 2014 Thomson Reuters. All rights reserved.]
Copyright 2014 Reuters. All rights reserved. This material may not be published, broadcast, rewritten or redistributed.