IEMA encourages people to test homes for radon during Radon Action Month in January
Annual youth contests promote awareness of radon health risks

Send a link to a friend
[January 27, 2014] SPRINGFIELD — As part of Radon Action Month in January, the Illinois Emergency Management Agency urges people throughout Illinois to test their homes for radon, a cancer-causing radioactive gas that has been found in nearly 40 percent of Illinois homes tested.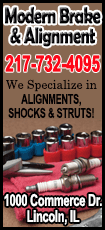 Radon is a colorless, odorless, tasteless gas that comes from the radioactive decay of naturally occurring uranium in the soil. It can enter homes and buildings through small cracks in the foundation, sump pumps or soil in crawlspaces. Radon is the leading cause of lung cancer in nonsmokers and the second-leading cause of lung cancer overall in the U.S. The IEMA estimates that nearly 1,200 Illinois citizens die from radon-related lung cancer each year.

The agency is also joining with the American Lung Association in Illinois, Respiratory Health Association, Southern Illinois Radon Awareness Task Force and Ecology Action Center to host the annual statewide radon poster and video contests.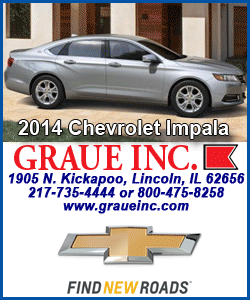 "Every year, students from across the state find imaginative ways to promote the radon message through posters and videos," said IEMA Director Jonathon Monken. "This contest helps students learn more about the health risks associated with radon and the importance of testing your home. Hopefully, they will encourage their friends and family to test their own homes."
The radon poster contest is open to students ages 9-14. Entries for the 2014 contest are due by March 1. Prizes include $200 for first place, $150 for second place and $100 for third place. In addition, the top three posters will compete in a national contest for additional prizes. For more information about the poster contest, visit http://healthhouse.org/radon/il_poster.cfm.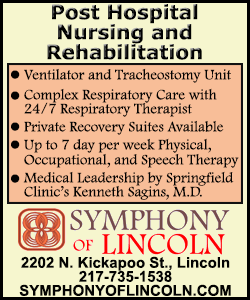 High school students can compete for prizes by producing creative 60-second YouTube videos about radon and entering them in the statewide video contest. Videos can be created by an individual student, group of students or classroom. Prizes include $1,000 for first place, $750 for second place, $500 for third place and $250 for seven honorable mention videos. In addition, the schools of the top three winners will receive $300, $200 and $100 for first, second and third places, respectively.
All videos, entry forms and release forms must be submitted by March 5 at 5 p.m. Details about the video contest are available on the American Lung Association in Illinois website at http://healthhouse.org/radon/il_vidcontest.cfm.
All contest prizes are funded by a grant from the U.S. Environmental Protection Agency.
The top posters and videos from the 2013 contest can be viewed on IEMA's radon website at www.radon.illinois.gov. The website also includes information about radon and lists of licensed measurement and mitigation professionals. Information is also available through IEMA's Radon Hotline at 800-325-1245.
[Text from Illinois Emergency Management Agency file received from the Illinois Office of Communication and Information]