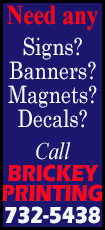 Police shot dead six people and six more died when explosives they were carrying detonated in Xinhe county, according to weekend media reports. Blasts struck a beauty salon and a vegetable market.

Yu Zhengsheng, a member of the Communist Party's seven-man Politburo Standing Committee, called for action to ensure that religious practice did not spill over into illegal acts.

His remarks, quoted by the official People's Daily, made no direct reference to Xinjiang. But China has long objected to unauthorized activity associated with religious practice by Xinjiang's large Muslim minority as well as other groups, like Buddhists in restive Tibet and various underground churches.

"Religious followers must expand consciousness of the state, the law and citizenship within religious circles so that the faithful naturally conduct religious activities within the bounds of law and policy," he said.

The official Xinhua news agency quoted police in Xinjiang as saying a man identified as Ibrahim Qahar had organized a group of 17 people to produce the explosives at a rented house.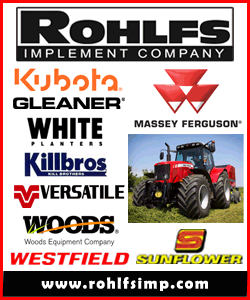 Police had seized devices, but gave no details of their nature, the news agency said.

"A man named Ibrahim Qahar had organized illegal religious activities and spread religious extremism since May last year," Xinhua said.

Five suspects were captured and one policeman was slightly wounded in the incident after the group rode three motorcycles to set up the blasts on Friday evening, Xinhua said.

Xinjiang, on the borders of ex-Soviet Central Asia, India and Pakistan, is home to Uighurs, a Turkic-speaking Muslim people, many of whom chafe at restrictions they say authorities impose on their culture.

The government rejects such complaints and insists it offers Uighurs wide-ranging freedoms.

A spokesman for the main Uighur exile group, the World Uyghur Congress, had suggested at the weekend that the beauty salon that was hit by a blast was a front for a brothel that had offended Uighurs' "traditional lifestyles".
"TREMENDOUS STRESS"

Xinjiang has seen numerous incidents of unrest in recent years, which the government often blames on the separatist East Turkestan Islamic Movement (ETIM), although experts and rights groups cast doubt on its existence as a cohesive group.

About 100 people, including several policemen, have been killed in violence since last April, according to state media reports. In 2009, nearly 200 people were killed in the regional capital Urumqi in rioting between Uighurs and Han Chinese.

Police in Urumqi said on Saturday a well-known, Beijing-based Uighur economics professor, Ilham Tohti, was being investigated for promoting Xinjiang's independence and abetting separatists.

Urumqi police have said that Tohti used his classes to laud attackers in recent militant incidents as "heroes", "inciting the students to hate the country, hate the government and seek to overthrow it".

Li Fangping, a lawyer who traveled to Urumqi where he believed Tohti is being held, told Reuters he had not been allowed to see Tohti or register to defend him.

"It is impossible to communicate with the officials and they are refusing to answer phone calls. It has been exhausting," Li said.

Li called the accusations "extremely serious" but said formal charges had not been made.

Tohti's detention in Beijing in mid-January prompted concern from both the United States and European Union.

He has championed the rights of the Uighur community and has challenged the government's version of several incidents involving Uighurs, including what Beijing says was its first major suicide attack involving people from Xinjiang in Beijing's Tiananmen Square last year.

(Reporting by Michael Martina; editing by Ron Popeski and Robert Birsel)
[© 2014 Thomson Reuters. All rights reserved.]
Copyright 2014 Reuters. All rights reserved. This material may not be published, broadcast, rewritten or redistributed.