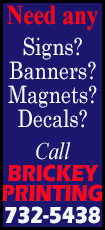 Royal Caribbean confirmed the outbreak of a gastrointestinal illness, saying that the 10-day cruise would end two days early, with the ship returning to its home port in New Jersey.

"New reports of illness have decreased day-over-day, and many guests are again up and about," Royal Caribbean said in a written statement. "Nevertheless, the disruptions caused by the early wave of illness means that we were unable to deliver the vacation our guests were expecting."

The CDC said in a statement that 281 passengers and 22 crew members aboard the Explorer of the Seas reported becoming sick during the voyage. The ship was carrying 3,050 passengers and a crew of 1,165.
The ship was on a Caribbean cruise after departing Cape Liberty, New Jersey on January 21.

The CDC said the cause of the sickness was unknown but that an environmental safety officer and an epidemiologist would board the ship in St. Thomas in the U.S. Virgin Islands to determine the cause of the outbreak and the proper response.

The ship's crew increased cleaning and disinfection procedures and had collected specimens from those who reported being ill following the outbreak, the CDC said.

"After consultation between our medical team and representatives of the U.S. Centers for Disease Control and Prevention, we think the right thing to do is to bring our guests home early, and use the extra time to sanitize the ship even more thoroughly," Royal Caribbean said.
The cruise line said it believes the illnesses are consistent with norovirus, a highly contagious virus spread from an infected person, contaminated food or water, or by touching contaminated surfaces, according to the CDC.

(Reporting by Dan Whitcomb; editing by Edith Honan and Eric Walsh)
[© 2014 Thomson Reuters. All rights reserved.]
Copyright 2014 Reuters. All rights reserved. This material may not be published, broadcast, rewritten or redistributed.