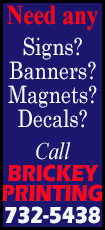 Bieksa's second goal of the game, at 2:15 of overtime, gave the Vancouver Canucks a 5-4 win over the Phoenix Coyotes.

"It was a strange kind of game," Bieksa said. "We had some good shifts, had some bad shifts. But at the end of the game, we scored five goals. We've had trouble putting the puck in the back of the net lately.

"We got five, obviously four against, and some strange goals going both ways. But at the end of the day, we need the two points, and we need to (keep) ahead of these guys in the standings. We'll take (the win.)"

The Canucks (27-17-9) posted their third win in four games, while the Coyotes (24-18-10) suffered their third loss in four contests. Vancouver moved a point ahead of the idle Minnesota Wild, with both teams holding the wild-card playoff positions in the Western Conference.

In overtime, Bieksa put in his own rebound after he moved into the slot to take a pass from center Brad Richardson.

"We needed the two points," said Bieksa, who was also on the ice for two goals against and finished even on the night. "And, obviously, close games in the third period, we've been on the wrong end of it lately, so it was a nice win."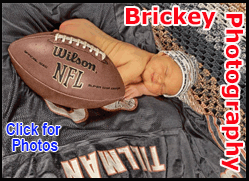 The Coyotes outshot the Canucks 33-25, but Phoenix goaltender Mike Smith smashed his stick on the net in frustration after finishing with 20 saves in comparison to Canadian Olympic teammate Roberto Luongo's 29 in the Vancouver net.

Bieksa wasn't overly pleased with his team's effort, either. The Canucks continued to struggle on their power play, even while enjoying a four-on-three advantage in overtime.

Phoenix converted one of five power plays and also got a short-handed marker. Vancouver was blanked on four man-advantage opportunities.

Bieksa's winning goal came 26 seconds after the expiration of a cross-checking penalty to Phoenix defenseman Derek Morris, taken at 19:49 of the third period.

Vancouver has only two power-play goals on 34 opportunities in its past nine games.

"I don't think we did as good a job tonight as we did the last game (against Nashville) as far as getting some traction on our power play," said acting Vancouver coach Mike Sullivan, who posted his first win in place of suspended bench boss John Tortorella.

Right winger Jannik Hansen, left winger Chris Higgins and center Zac Dalpe had the other Vancouver goals.

"It was a strange game on both sides," Sullivan said. "The nature with which the goals were being scored, it was bizarre. I think there might have been one goal that was actually shot at the net. It seemed like everything was a deflection — off a stick, off a skate, off something."

Center Antoine Vermette led the Coyotes with three goals, while right winger Shane Doan also scored for the visitors.

"Overall, we did enough good things to win," Vermette said.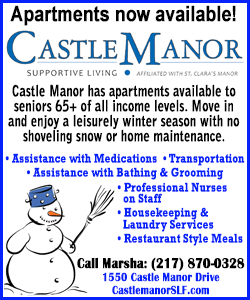 After Bieksa and Hansen staked Vancouver to a 2-1 first-period lead, Vermette got credit for the Coyotes' second goal, a short-handed tally just past the midway point of the second. Canucks center Ryan Kesler's clearing attempt from right in front of his team's net caromed off Vermette's stick, creating a 2-2 tie.

Higgins, on a deflection, and Dalpe, on a tuck-in from the side of the net, scored just over a minute later to give the Canucks a 4-2 lead. Vermette completed his hat trick on a power play with 55 seconds left in the middle period, setting the stage for a more wide-open third period.

At least Vermette's third goal, which came on a rebound, was "justifiable," said Canucks goaltender Roberto Luongo. He contended that Vermette's hat trick was "free."

"It was definitely a weird (game)," Luongo said. "It was one of those games where it felt like the puck was bouncing in from everywhere. The good thing is we got the win. When we get games like that and we still get the win, those are always positive, and a bonus for me especially."

Despite his frustration with allowing Bieksa's overtime winner, Smith was later able to put the loss in perspective.

"Anytime you can come on the road and get points, it's important," Smith said. "We'd like to be on the other side of this, but we came back twice and showed some resiliency and did some good things."

Even after helping the Coyotes come back, Doan was much less complimentary.

"We're just an average team right now," he said. "We have to be better than that. We played a decent game and should have found a way to have two points, but we didn't — and there's no moral victories in professional sports."

NOTES: Early in the second period, Phoenix had a goal disallowed by a video review that confirmed a referee's call. ... Vancouver C Mike Santorelli remained out with an undisclosed injury. ... Canucks D Andrew Alberts was sidelined for his 10th consecutive contest with a head injury. ... Canucks C Henrik Sedin missed his third consecutive game with an undisclosed injury after playing the previous 679 in a row. ... Vancouver coach John Tortorella served the third of his six-game suspension for storming the Calgary Flames dressing room area between periods Jan. 18. ... Five Coyotes — G Mike Smith (Canada), C Martin Hanzal, D Zbynek Michalek (both Czech Republic), D Oliver Ekman-Larsson (Sweden) and D Lauri Korpikoski (Finland) — will represent their countries in the upcoming 2014 Sochi Winter Olympics. ... The Canucks dressed seven defensemen as Yannick Weber drew into the lineup after sitting out last Thursday's loss to Nashville. As a result, RW David Booth was scratched for the fourth time in the past 10 games.
[© 2014 Thomson Reuters. All rights reserved.]
Copyright 2014 Reuters. All rights reserved. This material may not be published, broadcast, rewritten or redistributed.