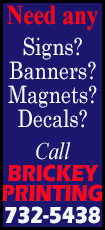 Thousands of raucous green and blue clad fans lined the streets back home as buses headed to the airport carrying the team that will face Denver and quarterback Peyton Manning next Sunday at MetLife Stadium in East Rutherford, New Jersey.

"We had an extraordinary sendoff," Seattle coach Pete Carroll said at the team's opening news conference after a ride from the airport to their Jersey City hotel.

"The 12s were out there in full force. The bus could only go about two miles an hour because they had swarmed into the streets. They were pounding on the bus and everything. It was extraordinarily fun for everybody to see. Very cool."

First off the plane that rolled into a private hanger was Seattle's bruising running back Marshawn Lynch, wearing sparkling gold headphones and a "Beast Mode" sweatshirt proclaiming his well-earned nickname.
Seattle brings the National Football League's top-ranked defense into the title tilt, spearheaded by a suffocating secondary that will go against Denver's league-leading offense.

The Seahawks are the second-youngest team to play in the Super Bowl in terms of average age, but they do not lack confidence.

"They have a little more experience in it than we do," said cornerback Richard Sherman, surrounded by reporters and cameramen hanging on his every word following his postgame rant after Seattle's NFC title win over the San Francisco 49ers.

"I've never seen experience play in the game."

Carroll believed his exuberant club was ready for the biggest stage.

"Even though we're young I think they have a really mature perspective. That's what we're relying on," he added.

Sherman, whose world-class trash talking belies his academic record as a Stanford University graduate, was on his best behavior and summed up the team's approach.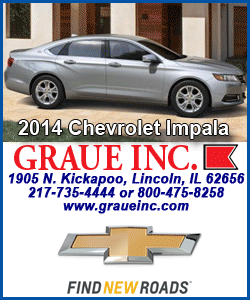 "We'll continue to work, continue to prepare and not be distracted by the stage, by the media," said the NFL's interception leader.

Carroll, appearing in his first Super Bowl after head coaching stints with the New England Patriots and New York Jets, who played on the same Meadowlands site as the new MetLife Stadium, was aware of the challenge posed by the Broncos.

"It's historically as hard as it gets," the coach said.

"They've broken every major record in the throwing game. Peyton (Manning) has been extraordinary in having a year anybody would dream to have. They don't just throw the football, they also run the ball. It's an extraordinary challenge."

Seahawks quarterback Russell Wilson, who has registered the most wins of any signal caller in his first two NFL seasons, wasted no time on the cross-continental flight from Seattle.

"I was breaking down tape," he told reporters. "It was probably a four and a half hour flight, and for a solid three hours, three and a half hours, I was studying.

"I was watching all the clips, all the third downs in the red zone, just preparing my mind for getting back into it, to get ready for this week."

Wilson, like the others, stressed the importance of sticking to routine.

"I think the biggest thing in terms of keeping this game normal is just staying focused on your preparation," he said.

"Making sure you're getting tons of sleep. Making sure that you're eating well, making sure you're watching all the same things and going through your check list.

"We're not going to shy away from it. I've always been told, don't be afraid to excel."

(Editing by Peter Rutherford)
[© 2014 Thomson Reuters. All rights reserved.]
Copyright 2014 Reuters. All rights reserved. This material may not be published, broadcast, rewritten or redistributed.