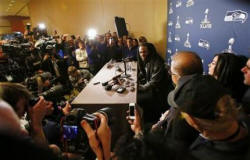 Sherman turns on charm offensive before Super Bowl
Send a link to a friend
[January 27, 2014] By Julian Linden
NEW YORK (Reuters) — After a week of being criticized for his post-game rant following his team's win in the NFC Championship, Seattle Seahawks cornerback Richard Sherman turned on the charm when he arrived in New Jersey on Sunday.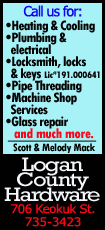 Sherman was on his best behavior when he fronted a packed news conference shortly after his team touched down to prepare for next weekend's Super Bowl against the Denver Broncos.

There was no trash talking or chest-beating this time as he was grilled by the media.

"I think you're always cognizant as a football player that what you say is going to get attention," he said.

"Especially in today's world, where everybody's looking for a story. But in the end, it's all going to come down to who plays the best football on Sunday."

His responses were in a stark contrast to a week ago when he publicly taunted his San Francisco 49ers opponents after his game-winning deflection.

Sherman later apologized for his boorish outburst but the National Football League took a dim view of his actions, slapping him with a $7,875 fine for unsportsmanlike behavior.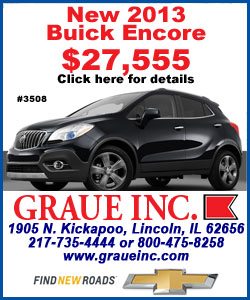 Asked whether he regretted taking the focus away from the team's win and putting himself in the media spotlight, Sherman said it could be a blessing in disguise.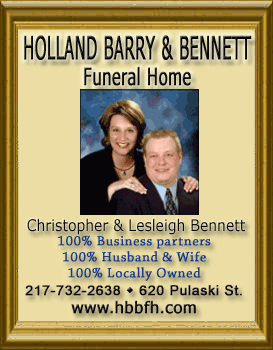 "I definitely think it helped," he said. "Everybody getting the chance to see the craziness, the tons of media in our press conferences. Things like that definitely can help us get ready and get focused now that we're here this week."

On Sunday, the dreadlocked Sherman had nothing but high praise for the Denver Broncos team he faces next week and said he hoped people would see him in a different light.

Sherman was raised in one of the toughest neighborhoods in Los Angeles but defied his upbringing to get a scholarship to Stanford, where he graduated with a degree in communication.

A natural athlete who excelled in track and field as well as football, Sherman was drafted into the NFL in 2011 and has quickly established himself as one of the best defenders in the game.

"I am just a guy trying to be the best," he said. "I came from humble beginnings and came from a place where not everyone gets out of. I am just trying to affect the world in a positive way."
[© 2014 Thomson Reuters. All rights reserved.]
Copyright 2014 Reuters. All rights reserved. This material may not be published, broadcast, rewritten or redistributed.