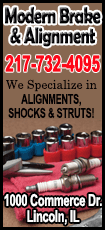 The results, together with a better-than-estimated preliminary profit forecast for 2014 and a new $10 billion share repurchase plan, sent Caterpillar's stock up as much as 7 percent in early trading on the New York Stock Exchange.

"We expected there would be a decline in mining sales in 2013, and it turned out to be worse than we anticipated," Doug Oberhelman, the chairman and chief executive officer, said in a statement.

"As a result, we took substantial actions to reduce costs which helped mitigate the impact on profit."

Caterpillar, which cut nearly 10,000 jobs globally last year, said it was beginning to see "some signs of improvement in the world economy, which should be positive for sales" down the road.

It expects construction-equipment sales, which jumped 20 percent in the most recent quarter, to rise another 5 percent in the coming year.

"This is probably the quarter a lot of investors were looking for," said Adam Fleck, an analyst at Morningstar.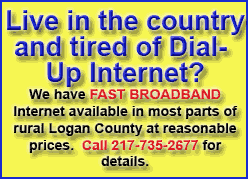 Caterpillar's cautious optimism extended to the emerging markets, a source of investors' concern in recent weeks. The company forecast economic growth picking up modestly in the world's developing economies in 2014.

Caterpillar's outlook wasn't entirely rosy. The company expects mining customers, which have slashed orders in recent quarters, to continue to reduce their investments in new equipment this year.

The mining sector had been one of the company's most profitable in recent years and Caterpillar doubled down on the business through acquisitions. But over the past year and a half, mining customers faced investor backlash over unpopular takeovers, budget overruns and falling metal prices, and postponed or canceled new equipment orders.

Oberhelman said on Monday that Caterpillar expects those headwinds to continue in 2014, with mining equipment sales declining another 10 percent. He said that the company would "take additional actions" during the year to cut costs. He characterized the moves as "tough decisions necessary to better position us down the road when economic conditions improve and our sales rebound."
Brian Langenberg, an analyst with independent research firm Langenberg & Co, said Caterpillar's latest results suggested the "the worst is over." Even the continued challenges in the mining sector will get "less bad" in 2014, Langenberg said.

The Peoria, Illinois-based company, which also makes locomotives and diesel and turbine engines, reported fourth-quarter profit of $1 billion, or $1.54 a share, up from $697 million, or $1.04 a share, in the same period of 2012.

Revenue fell 10 percent to $14.4 billion.

Analysts, on average, expected Caterpillar to post a profit of $1.28 a share on sales of $13.6 billion, according to Thomson Reuters estimates.

Caterpillar provided a preliminary 2014 profit outlook that was slightly better than investors had expected. The company forecast earnings of $5.85 a share, before restructuring costs, 7 cents a share more than analysts estimated going into Monday's earnings report.

Caterpillar shares, which underperformed the S&P 500 during the fourth quarter of 2013, were up 5.7 percent at $91.07 on the New York Stock Exchange after trading as high as $92.31.

Caterpillar, which just wrapped up a $7.5 billion share buyback, said on Monday its board had authorized another $10 billion in stock repurchases through December 31, 2018.

At the end of 2013, Caterpillar employed 118,500 people worldwide
[© 2014 Thomson Reuters. All rights reserved.]
Copyright 2014 Reuters. All rights reserved. This material may not be published, broadcast, rewritten or redistributed.