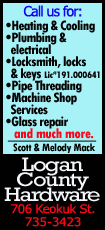 By Bill CotterellFlorida's Republican Party leadership had opposed the wording of the ballot measure, saying it was too vague and misleading and that it would allow almost anyone to obtain marijuana for the slightest medical complaint.

A bitterly divided state Supreme Court voted 4-3 on Monday to allow the medical marijuana initiative to go on the November ballot, saying it met all legal requirements.

If the petition is backed by 60 percent of voters in November, Florida would become the first Southern U.S. state to approve marijuana for medical use, joining 20 other states.

A Quinnipiac University Polling Institute survey late last year showed 82 percent public support for the amendment if it was put on the ballot. A constitutional amendment in Florida requires 60 percent voter approval for adoption.

In an unsigned 44-page ruling, the high court held that the ballot title and summary wording "are not clearly and conclusively defective."

It went on to say the proposed amendment gave voters "fair notice as to the chief purpose and scope of the proposed amendment, which is to allow a restricted use of marijuana for certain debilitating medical conditions."
Organizers of the "United for Care" campaign had succeeded on Friday in topping the signature requirement of 683,000 verified voter petitions from across the state.

"We're obviously thrilled with the results," said Ben Pollara, campaign manager for the ballot drive. "The voice of Floridians will finally get to be heard on this issue."

Florida Governor Rick Scott, a Republican, opposes the initiative, as do the Florida Medical Association and the Florida Sheriff's Association.

The Florida legislature has refused for years to authorize medical use of marijuana, although a plan to permit tightly controlled prescription of a non-euphoric marijuana derivative known as "Charlotte's Web" for children with epileptic seizures has gained traction in the House.

Florida Attorney General Pam Bondi and the state's Republican leadership filed briefs in the Supreme Court last year urging the justices to deny the ballot initiative. The justices do not rule on the wisdom of an amendment, but only determine whether it deals with a single subject and whether its ballot summary properly informs the voter of what the proposal does.

Scott issued a short statement expressing "empathy" for people battling diseases but said he would vote against the amendment.

Charlie Crist, a one-time Republican governor of Florida who is running for the same office against Scott in November as a Democrat, welcomed the court's decision. "I'm going to vote for it and I think it's the right thing to do," he said.
STRONG DISSENT

Chief Justice Ricky Polston and Justices Jorge Labarga and Charles Canady strongly dissented on Monday.

"The summary and title 'hide the ball' and allow this initiative to 'fly under false colors' regarding the severity of medical issues that qualify for marijuana use," wrote Polston.
Bondi and legislative attorneys had argued that allowing doctors to prescribe marijuana when they believe its benefits outweigh its risks for a patient was overly broad. In oral arguments in December, Polston said the amendment would allow doctors to prescribe pot for "stress" and asked whether a college student worried about final exams might be able to get marijuana legally.

Backers of the amendment said marijuana would be tightly controlled and that the proposal would not lead to legalization of recreational pot smoking.

Jon Mills, a former University of Florida law school dean defending the ballot language, replied that doctors — and voters — know the difference between a debilitating "disease," such as HIV/AIDS, cancer, ALS (also called Lou Gehrig's disease), or epilepsy, and a "condition" warranting marijuana use.
Canady, a former Republican congressman, focused much of his dissent on potential conflict with federal drug laws, saying the ballot was "blatantly deceptive."

The ballot language states that nothing in the amendment allows illegal marijuana use or violation of federal law.

That cannot be, wrote Canady in a separate dissent.

"The summary states that the proposed amendment 'does not authorize violation of federal law,' but the truth is that violations of federal law unquestionably are authorized by the amendment," he wrote.

(Additional reporting by David Adams; editing by Chizu Nomiyama and Mohammad Zargham)
[© 2014 Thomson Reuters. All rights reserved.]
Copyright 2014 Reuters. All rights reserved. This material may not be published, broadcast, rewritten or redistributed.