Coulson, editor of the Rupert Murdoch tabloid until 2007 and then Cameron's head of communications up to early 2011, listened in to a recording of a voicemail left by the actress Sienna Miller for James Bond actor Daniel Craig, Dan Evans, a former News of the World journalist told London's Old Bailey Court.

The recording was played by Evans to Coulson and several other senior figures on the paper in the newsroom after he had hacked into Craig's voicemail.

"Andy came over wanting to hear the tape. I played the tape a couple of times and they listened to it," Evans, who has pleaded guilty to conspiracy to hack phones, told the court. "Andy became very animated, (he was saying) 'brilliant.'"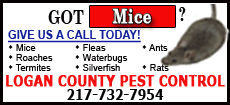 Another journalist who was present took Evans by the arm and said: "You are a company man now."

The voicemail, which Evans described as the "incontrovertible truth," revealed that Miller and Craig were having an affair, Evans said.

"I heard a female voice saying 'Hi, it's me, I can't speak, I'm at the Groucho (club) with Jude. I love you,'" he said.
Coulson is on trial accused of conspiracy to illegally intercept voicemail messages on mobile phones and conspiracy to commit misconduct in a public office, charges he denies.

At the height of the phone-hacking furor in July 2011, which resulted in the closure of the mass-selling tabloid, Cameron said he would make a profound apology if it turned out Coulson had lied about his knowledge of phone hacking.

The court was told on Monday that Evans had pleaded guilty to the same hacking offense, the fourth journalist from the paper to have admitted the charge.

(Reporting by Michael Holden and Kate Holton; editing by Steve Addison)
[© 2014 Thomson Reuters. All rights reserved.]
Copyright 2014 Reuters. All rights reserved. This material may not be published, broadcast, rewritten or redistributed.