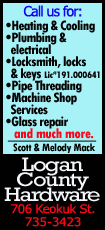 Station commander Oleg Kotov and flight engineer Sergey Ryazanskiy initially installed a telescope video camera and a medium-resolution still imager for Vancouver-based UrtheCast Corp during a December 27 spacewalk.

However, cabling issues prevented ground control teams from verifying if the imagers were receiving power, so Kotov and Ryazanskiy brought both back inside the station so ground control teams could try to resolve the problem.

On Monday, the spacewalkers tried again, this time with mixed results, in a live broadcast on NASA Television. The high-resolution video camera, which was mounted onto a swiveling platform, was transmitting signals as expected. The still imager was not.

Flight directors at the Russian mission control center outside Moscow told the crew there would be no more spacewalks to work with the cameras, a translator said during the broadcast.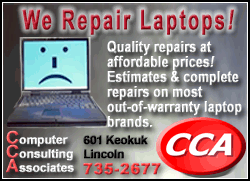 "Well, at least one of them is working, and that's a big deal," one of the cosmonauts said, according to the translator.

Troubleshooting to resolve the problem with the second camera will continue, said NASA commentator Rob Navias.

UrtheCast — pronounced "Earthcast" — designed the medium-resolution still camera to capture and transmit images of the ground as the station flies about 260 miles overhead. The sharper-eyed video camera can be pointed to pick up objects and features as small as 3.3 feet (1 meter) across.

UrtheCast intends to sell data to companies and government agencies that buy Earth-observing satellite imagery. It also plans to stream images over the Internet for free to subscribers, with the aim of attracting advertisers and sponsors. It has not yet set pricing, company Chief Executive Scott Larson said in a telephone interview.

The Russian space agency, Roscosmos, agreed to host the cameras on the station, a $100 billion project of 15 nations, in exchange for rights to use images and video taken over Russia for natural resources management, agriculture and other uses, Larson said.

UrtheCast has commercial rights to images and video of the rest of the world.

The agreement runs through 2021 and is likely to be extended through the life of the station, Larson said.

The cameras, which are designed to last at least 10 years, cost a combined $17 million, he added.

UrtheCast plans to begin commercial operations in mid-2014. It is not yet known what impact, if any, the problems with the medium-resolution imager will have on the company's business plans.

(Reporting by Irene Klotz; editing by Jonathan Oatis)
[© 2014 Thomson Reuters. All rights reserved.]
Copyright 2014 Reuters. All rights reserved. This material may not be published, broadcast, rewritten or redistributed.