Radel, 37, elected to the House of Representatives in 2012 backed by the conservative Tea Party movement, returned to Congress in January, six weeks after he pleaded guilty to cocaine possession and checked into a rehabilitation clinic.

"Unfortunately, some of my struggles had serious consequences. While I have dealt with those issues on a personal level, it is my belief that professionally I cannot fully and effectively serve as a United States Representative to the place I love and call home, Southwest Florida," he wrote in a letter to House Speaker John Boehner on Monday.

Radel was charged with buying 3.5 grams of cocaine in Washington on October 29, in the presence of an undercover agent.

The House Committee on Ethics in December said it would launch an investigation into whether Radel violated congressional rules or broke any other laws related to his responsibilities as a member of Congress.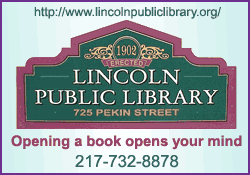 Radel had rebuffed calls for his resignation from the Republican Party of Florida and Governor Rick Scott as other Florida Republicans expressed interest in his seat.

"I look forward to getting back to work next week, representing my neighbors in Southwest Florida as they face the burdens of Obamacare, a jobless recovery, and a federal government that continues to spend more than it takes in," Radel said in a statement in early January.

The most recent posting on his Twitter account was from January 3, when he said he took his son to his first movie. His last Facebook post, on January 15, discusses draft legislation he was working on targeting identity theft.

"Regardless of some personal struggles in 2013, this year has already been tremendously positive as I focus on my health, family and faith," Radel, who represents coastal areas such as Naples and Cape Coral in Florida's 19th district, wrote on Monday.

Radel did not indicate what his plans were after leaving Congress.

The case against Radel stemmed from an investigation by FBI and Drug Enforcement Administration agents into cocaine trafficking in the Washington area, U.S. law enforcement officials have said.

Radel was sentenced to one year of probation in November.

"I am so sorry to be here. I know I have let my constituents down, my country down and, most importantly, my family, including my wife and my 2-year-old, who doesn't know it yet," Radel told Judge Robert Tignor after pleading guilty to the misdemeanor charge.

(Additional reporting by Doina Chiacu; editing by Stephen Powell and Andrea Ricci)
[© 2014 Thomson Reuters. All rights reserved.]
Copyright 2014 Reuters. All rights reserved. This material may not be published, broadcast, rewritten or redistributed.