The senior guard crammed 20 points into his limited playing time Monday night and sparked a decisive second-half run that helped the 17th-ranked Duke Blue Devils beat the 18th-ranked Pittsburgh Panthers 80-65.

Dawkins made seven of nine shots from the field, including six of seven from 3-point range. Duke (17-4, 6-2 Atlantic Coast Conference) is 10-0 this season when Dawkins scores in double figures and 39-2 during his career.

"I got a text from his father that said Andre would have scored 40 points if you would had played him 30 minutes," Duke coach Mike Krzyzewski said jokingly. "We ran some plays to get some looks for him, and our players got looks for him, and, boom, all of a sudden we had a double-digit lead.

"We played hard, they played hard, but I think Andre was the difference. When you go 6-for-7, that's pretty darned good."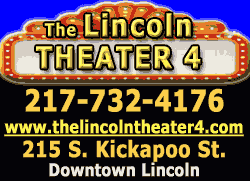 Duke freshman forward Jabari Parker scored a game-high 21 points and had 11 rebounds for his third straight double-double and seventh of the season. Sophomore forward Amile Jefferson added 14 points and 10 rebounds, and sophomore forward Rodney Hood finished with 13 points as the Blue Devils ran their winning streak to five games.

However, it was Dawkins who sparked an 18-6 run that put Duke ahead 72-57 with 3:16 remaining. He scored 11 points during that spurt, hitting three 3-pointers.

After Pitt (18-3, 6-2) closed within 72-62, Dawkins put the Panthers away by draining another 3 with 2:10 to go.

Duke took the lead for good at 44-40 with 15:24 left after a jumper by Hood and a layup by Johnson.

"Dawkins did a good job, but he was also open, and that falls on us," Pitt coach Jamie Dixon said. "We tried different things, but our zone gave up two open 3s. We didn't handle guarding the handoffs and the ball screens.

"The defensive end really stands out because we didn't get it done. We had two days to prepare, and I obviously didn't get the message across. That's one on me."

Pitt was led by senior forward Lamar Patterson's 14 points, though he was just 4-for-14 from the floor and committed five turnovers as the Panthers had their two-game winning streak snapped.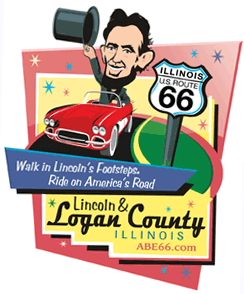 Senior center Talib Zanna had 11 points and 11 rebounds, and sophomore guard James Robinson added 10 points and five assists. Zanna finished 2-for-7 from the field after entering the game shooting 61.9 percent for the season.

"They were denying me the ball the whole game," Patterson said. "We were expecting it. We just didn't get it done."

Idle Virginia (15-5, 6-1) took over sole possession of second place in the ACC with Pitt's loss. Duke and Pitt are now tied for third, while No. 2 Syracuse (19-0, 6-0) remains atop the standings.

The top four teams meet this weekend. Duke visits Syracuse on Saturday, and Pitt hosts Virginia on Sunday.

Parker scored 16 of his points in the first half as Duke took a 34-32 lead at intermission. It was a closely contested half that included nine lead changes and five ties.

Duke improved to 2-2 in true road games and 2-2 against ranked teams this season.

"This was our best win of the season, especially considering the opponent and the venue," Krzyzewski said. "This is one of our youngest teams, and they've had to learn under fire. Tonight, we played very well and with a lot of poise. Pitt is really good, and we feel good about getting out of here with a win."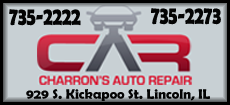 NOTES: The contest was hyped as the biggest regular-season college basketball game ever played in Pittsburgh, and some evidence came in the fact that seats were going for as much as $1,200 apiece on the secondary ticket market. ... Both coaches took part in a pregame ceremony honoring Dick Groat, who was an All-America guard at Duke in the 1950s and has served as the color commentator on Pitt radio broadcasts for 35 years. ... Duke last played at Pitt on Jan. 12, 1974, with the Panthers winning 64-42 at Fitzgerald Field House. The schools' last meeting overall came on Dec. 20, 2007, with Pitt winning 65-64 in the Aeropostale Classic at Madison Square Garden in New York. ... The game marked the 23rd time that ranked teams met in the 12-year history of the Petersen Events Center.
[© 2014 Thomson Reuters. All rights reserved.]
Copyright 2014 Reuters. All rights reserved. This material may not be published, broadcast, rewritten or redistributed.