Oklahoma City Thunder forward Kevin Durant is not one of them. On a night he described as emotional, the MVP candidate scored 41 points and hit the game-winning shot in a 111-109 comeback victory over the Atlanta Hawks Monday at the Chesapeake Energy Arena.

"I'm just trying to inspire the team by my play," Durant said. "Just playing hard. Being emotional, hopefully it helps. Sometimes it may not. I got to take that risk. Take that chance. That's how I am on the court. I'm an emotional player. I know we play a lot of games. A lot of people say January don't mean anything. But when you are playing this game with your heart and passion like we do, sometimes you have to sit back and just enjoy it."

With 2:34 left on the clock, Durant went to the foul line and hit one of two to close Atlanta's (23-21) lead down to 107-105. Hawks forward Paul Millsap missed a jumper and Durant made him pay with a contested layup to tie the game.

Millsap tried to post up guard Reggie Jackson but Durant came from behind with the blocked shot.

After another loose-ball scramble, the Hawks got a wide-open 3-point attempt that was off. But Millsap got the rebound. However, a few seconds later, Millsap was called for traveling and Oklahoma City (36-10) got the ball back with 34 seconds on the clock.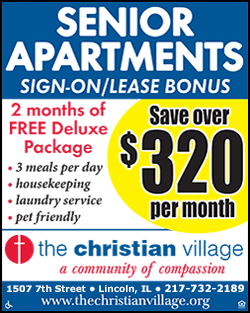 Coming out of a timeout, guard Derek Fisher got the ball to Durant. With Atlanta forward DeMarre Carroll guarding him, Durant hit a step-back jumper to put the Thunder up 109-107 with 25 seconds left.

Millsap answered right back when he drove into the lane and flipped a left-handed shot over guard Thabo Sefolosha. With 22 seconds left, the Thunder took over. Durant got the ball with seven seconds remaining at the top of the key and quickly recognized the "San Antonio umbrella defense" as the Hawks sent a double-team at him. He drove the other way and knocked down a 15-foot jumper with 1.5 seconds left.

"I was going to pass it, then I saw I was in my spot and I just had to pull up," Durant said.

Atlanta was unable to get a shot off in the final seconds. Along with Durant's 41 points (15-for-25), he collected five assists and three blocked shots. He also extended his scoring streak to 11 games with at least 30 points.

Jackson added 18 points and five assists. Forward Serge Ibaka had six blocked shots and nine points.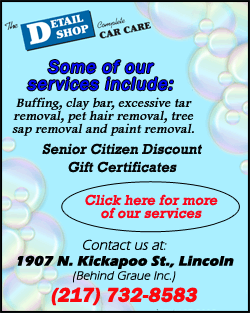 The Hawks had seven players score in double figures. Millsap led with 23 points on 9-for-19 shooting. Guard Shelvin Mack and Carroll each posted 15 points. Forward Mike Scott came off the bench to score 16 points.

"Losing is very hard in this league and our guys are hurting," Atlanta coach Mike Budenholzer said. "You have to give Oklahoma City a lot of credit. It was a heck of a fourth quarter and a heck of a basketball game. They made a couple of more plays than we did."

The Hawks bullied the Thunder on the offensive backboards. Even though they only had a 15-10 advantage, they led in 31-15 in second-chance points.

But that wasn't enough to offset Durant's clutch fourth quarter, which has become the norm for the league's leading scorer.

"It was an emotional game," Durant said. "I was up and down the whole game. My emotions were everywhere. So I just had to try and keep it together at the end of the game and come through for my team. By the grace of God, I was able to hit a few shots."

NOTES: For the second week in a row and the fourth time this season, Oklahoma City F Kevin Durant was named the NBA's Western Conference Player of the Week after averaging 38.0 points, 8.7 rebounds and 6.3 assists for games played Jan. 20 through Jan. 26. Durant was joined on the court by the Eastern Conference Player of the Week, Atlanta F Paul Millsap. He led the Hawks to a 3-1 record while posting 21.3 points, 7.3 rebounds, 3.8 assists and 2.5 steals. "I think that's a huge compliment to him," Hawks coach Mike Budenholzer said. "Obviously he's been great for us all year. To get that recognition is something that is good for him and good for our group." ... Atlanta G Kyle Korver hit a 3-pointer to start the game. It extended his streak to 113 consecutive games with a 3-pointer. ... Oklahoma City continued its tradition of honoring the military with the sixth annual Military Appreciation Night Monday. More than 1,000 military personnel were in attendance for the game against Atlanta. "I think it's great," Oklahoma City coach Scott Brooks said. "It's very cool to see. Our season ticket holders are very generous to give up a lot of their tickets for tonight. It's an honor for us to have them here. I wouldn't be surprised one day in the future if all 19,000 of our season ticket holders give it up for a game."

[© 2014 Thomson Reuters. All rights reserved.]
Copyright 2014 Reuters. All rights reserved. This material may not be published, broadcast, rewritten or redistributed.