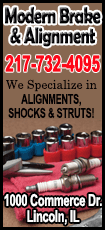 Instead, the left winger wound up as an Edmonton Oiler who enjoys playing against the Canucks. He recorded a hat trick, and fellow left winger Jesse Joensuu scored the winning goal as the Oilers beat Vancouver 4-2 Monday night at Rogers Arena.

Both of Perron's hat tricks have come against Vancouver, a tidy coincidence.

"You guys remind me of that every time I play here," Perron said after recording his 20th, 21st and, into an empty net, 22nd goals of the season.

"This might be my favorite city in the league, but you can't think about coulda, woulda. I just worry about my game and trying to always get better."

After Perron's first two goals were matched by two goals from Canucks center Jordan Schroeder, Joensuu took advantage of a failed Canucks clearing attempt to make it 3-2 for Edmonton at 2:20 of the third period. It was his third goal of the season.

"It feels good, I feel like I have a hat trick, too," said Joensuu, who has 11 career goals in 99 NHL games.

The Oilers, 3-8-3 in their previous 14 games before arriving in Vancouver, won on consecutive nights for the first time this season.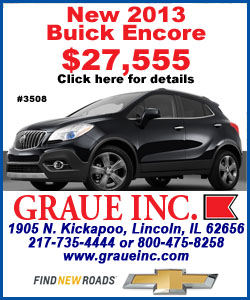 It was just the eighth win on the road for Edmonton, the worst total in the Western Conference.

Both teams played, and won, on Sunday.

"The last time we came here, they just manhandled us," Edmonton coach Dallas Eakins said. "That was a real good road game for us."

The Oilers had a two-man breakaway nearly nine minutes into what was still then a scoreless game, and Vancouver goalie Roberto Luongo kept the puck out. Less than 20 seconds later, Perron and his center, Sam Gagner, clicked on a two-on-one to make it 1-0 at 9:11.

Schroeder tied it at 12:33 before Perron got free in the slot to beat Luongo at 17:34 of the opening period.

"You don't want to give David Perron too much room out there," Eakins said. "He's a deadly, deadly shooter."

Perron is asked about almost becoming a Canuck because in hindsight the Canucks would have been a lot better off drafting him with the 25th overall pick in the 2007 draft instead of high school center Patrick White.

St. Louis took Perron 26th.

Perron has 106 goals in 391 career NHL games; White was last heard from playing in a third-tier league in Germany last season.

"Dave gets open real well," Gagner said. "Our line has been connecting lately."

The Oilers (17-32-6) took a 2-1 lead out of the first period despite having just five shots on Luongo.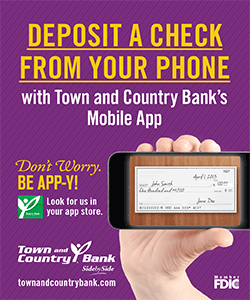 Edmonton did not record its sixth shot until the second period was 7:30 old.

Meanwhile, the Canucks' offense also wasn't sizzling. Vancouver (27-18-9) managed just one total shot on goal during two power plays.

The Canucks' power play is ranked 28th in the league at 14 percent, but in the past six games, it was even worse — 4 percent (1-for-25).

The loss marred the return of Schroeder, a 5-foot-8 center who was in his first game back after missing more than three months following ankle surgery. Both of his goals went in off the skate of Edmonton defenseman Corey Potter.

Schroeder's second goal, at 2:39 of the second period, leveled the score at 2-2.

With Canucks centers Henrik Sedin and Mike Santorelli out due to injuries, Schroeder played the middle on the third line with right winger Zack Kassian and left winger David Booth.

"I'll take them," Schroeder said of his pair of goals. "Some hockey gods were rewarding me tonight."

The former Minnesota Golden Gopher played 31 games with the Canucks last season as a rookie, scoring three goals and adding six assists.

This season, he broke his left ankle blocking a shot in the preseason, then re-broke it in just his third game back, on Oct. 19.

He missed 44 games after have three screws surgically inserted into the joint.

"We made mental mistakes, a few turnovers and that cost us the game," he said, noting the Canucks managed just two shots in the first half of the third period before ending the game with a flurry of pucks that Edmonton goalie Ilya Bryzgalov kept out.

"We need to play a whole 60 minutes instead of the last six minutes of the third period."

Bryzgalov made 25 saves, while Luongo stopped 16 shots.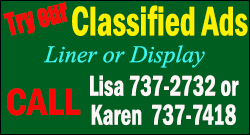 NOTES: Canucks C Henrik Sedin missed his fourth consecutive game with a rib injury. The Vancouver captain had the second-longest ironman streak among active players before he was forced to sit out after consecutive start No. 687. ... Vancouver RW Zack Kassian and Edmonton LW Luke Gazdic had words during the warm-up, but nothing came of it once the game started. Kassian broke the jaw of Oilers C Sam Gagner in the preseason with a high stick. ... Vancouver coach John Tortorella missed his fourth game of a six-game suspension. Associate coach Mike Sullivan, who was head coach for two seasons in Boston in the mid-2000s, is replacing Tortorella.
[© 2014 Thomson Reuters. All rights reserved.]
Copyright 2014 Reuters. All rights reserved. This material may not be published, broadcast, rewritten or redistributed.