INF Elliot Johnson signed a minor league deal with Cleveland on Jan. 27, and he will attempt to win a major league job in spring training. Johnson, 29, hit a combined .209/.255/.283 with two homers and 19 RBIs in 111 games for the Royals and the Braves last year.

Cleveland Indians: Aardsma, David
RHP David Aardsma signed a minor league contract with the Indians on Jan. 23 and received a non-roster invitation to spring training. Aardsma, 32, spent most of the 2013 season in the New York Mets' bullpen, going 2-2 with a 4.31 ERA in 43 relief appearances. The Denver native stranded all 19 of the runners he inherited — best ratio in the majors — and allowed just one run over his final nine outings of the season.

Seattle Mariners: Chavez, Endy
OF Endy Chavez remained with the Seattle organization, agreeing to a minor league contract Jan. 23 and receiving an invitation to spring training. He played in 97 games with the Mariners last season, hitting .267 with two home runs and 14 RBIs in 266 at-bats. He played all three outfield positions.

Chavez, 35, is a .269 hitter with 101 stolen bases over 12 seasons with the Montreal Expos, New York Mets, Mariners and four other organizations.
Tampa Bay Rays: Balfour, Grant
RHP Grant Balfour, whose potential deal with the Orioles blew up when he failed a physical in December, signed a two-year, $12 million deal with the Rays on Jan. 23.

After a three-year hiatus in Oakland, the All-Star closer is headed back to Tampa Bay. Balfour had previously pitched for the Rays from 2007-10 and posted his best season in 2008, when he had a 1.54 ERA with 82 strikeouts in 58 1/3 innings.

Balfour, 36, saved 38 games in 41 chances with a 2.59 ERA and 72 strikeouts in 62 2/3 innings last season for the Athletics.

Balfour's deal comes a month after a proposed two-year, $15 million agreement between the reliever and Baltimore fell through after the Orioles objected to the results of Balfour's physical exam.

Boston Red Sox: Lester, Jon
LHP Jon Lester would be willing to take less money to remain with the Red Sox beyond the 2014 season. The 30-year-old starting pitcher is eligible to become a free agent after the upcoming season, but he made it clear Jan. 23 that returning is important for him.

"These guys are my No. 1 priority," Lester said of the Red Sox at the Boston Baseball Writers' Association of America awards dinner. "I want to be here 'til they rip this jersey off my back."

The Red Sox exercised a club option of $13 million in Lester's contract for 2014. Last season, he made $11,625,000 at the end of a five-year, $30 million extension he signed before the 2009 season.

San Francisco Giants: Huff, David

LHP David Huff, designated for assignment by the Yankees on Jan. 22, was traded to the Giants in a cash deal two days later. Huff, 28, went a combined 3-1 with a 5.50 ERA in 14 games (two starts) for Cleveland and New York last season. His career record is 21-27 with an 5.32 ERA.

Texas Rangers: Darvish, Yu

RHP Yu Darvish will start Opening Day for the Rangers against the Phillies, manager Ron Washington said Jan. 25. "I think it's obvious," Washington said.

Darvish received an injection to relieve inflammation in his lower back after the season was over, but the club has received good reports and the 27-year-old is working out as normal this offseason in Japan, according to ESPN.com. Darvish was 13-9 with a 2.83 ERA in 209 2/3 innings last season, and he led the league in fewest hits allowed per nine innings (6.22) and strikeouts (277).

Meanwhile, Rangers GM Jon Daniels said the club would approach Darvish about a contract extension when the time is right.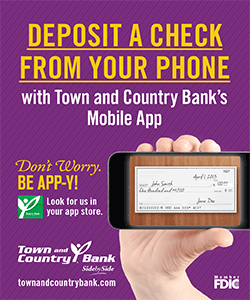 Detroit Tigers: Verlander, Justin
RHP Justin Verlander, who underwent core muscle repair surgery in early January, might not be ready for Opening Day, GM Dave Dombrowski acknowledged Jan. 23.

"He's doing great," Dombrowski told MLive.com. "I'm not concerned for him being out an extended period. If he misses any time of the season, it would only be a very short time period. I'm not ready to say that he will. But he's doing very well."

Verlander, 31 in February, went 13-12 with a 3.46 ERA in 34 starts and 218 1/3 innings last season.

Chicago Cubs: Wood, Travis

LHP Travis Wood and the Cubs agreed to a one-year, $3.9 million contract Jan. 24, avoiding arbitration. Wood filed for a $4.25 million salary, while the Cubs countered with a $3.5 million offer. Wood, 26, went 9-12 but had a 3.11 ERA in 32 starts and was selected to the National League All-Star team last year. He made $527,500, barely above the league minimum.

Atlanta Braves: Garcia, Freddy

RHP Freddy Garcia and the Braves agreed to a minor league contract on Jan. 24. CBS Sports reported that the deal is worth $1.25 million and includes incentives that vary depending on whether he starts or relieves.

Garcia, 37, made six appearances for the Braves late last season. That included three starts and three relief outings. He went 1-2 with a 1.65 ERA, 1.02 WHIP with 20 strikeouts in 27 1/3 innings.

In the postseason, he pitched well in Game 4 of the National League Divisional Series against the Los Angeles Dodgers after allowing two earned runs over six innings. However, the Braves were unable to hold on after he exited the game.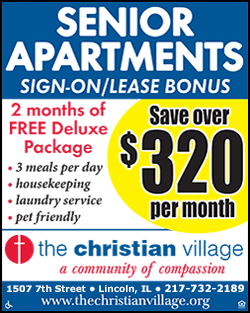 New York Mets: Matsuzaka, Daisuke
RHP Daisuke Matsuzaka agreed to re-sign with the New York Mets on Jan. 24, accepting a minor league deal that includes an invitation to spring training.

Matsuzaka, 33, has had only limited success since his second season in the major leagues in 2008 with the Boston Red Sox. He went 18-3 with a 2.90 ERA that season. In 2013, while playing for the Mets, he went 3-3 with a 4.42 ERA in seven appearances, all starts. He spent much of the season at the Triple-A level.

Philadelphia Phillies: Revere, Ben
CF Ben Revere and the Phillies avoided arbitration by reaching agreement on a one-year, $1.95 million contract on Jan. 24.

The 25-year-old was the Phillies' last unsigned arbitration-eligible player. The two sides reached a compromise after Revere sought a $2,425,000 salary and the team offered $1.4 million for the 2014 season.

Revere's first season with the Phillies was cut short by a broken foot. After a slow start, he batted .347 from May 1 through mid-July before the injury. In 88 games, Revere ended up with a .305 batting average with no home runs, 17 RBIs and 22 stolen bases.

Milwaukee Brewers: Garza, Matt
RHP Matt Garza landed a four-year, $52 million deal with the Brewers — the biggest free agent contract in franchise history.

Garza spent time on the disabled list in each of the past three seasons, including six weeks in 2013 with a rib-cage strain. In 2011 and 2012, he missed starts with elbow issues.

"I know the last two years, he hasn't been able to but certainly, he's a guy that, when he's healthy, he usually goes deep into a game," Brewers manager Ron said. "We need to keep him healthy and get those innings from him."

Garza, 30, was 10-6 with a 3.82 ERA and 136 strikeouts in 155 1/3 innings last season with the Cubs and Rangers over 24 total starts. He owns a 67-67 record and 3.84 ERA over parts of eight years in the major leagues.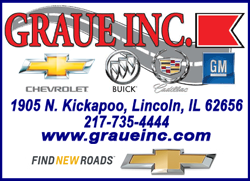 Milwaukee Brewers: Braun, Ryan J.
OF Ryan Braun remained apologetic in addressing the media prior to the Brewers On Deck fan fair at the Wisconsin Center on Jan. 26. It was Braun's first large-scale public appearance in Milwaukee since his 65-game suspension last season.

"I've actually had a lot of interaction with the fans (previously) and everybody's been great," he said. "Everybody's been incredibly supportive. I know last time I was here with you guys in November you asked about what I expected or anticipated. I don't really expect or anticipate anything, so we'll see how it goes."

Boston Red Sox: Ortiz, David

DH David Ortiz told Boston's CBS television affiliate Jan. 26 that he would "move on" if he is not offered a multiyear deal from the team. Ortiz, 38, earned World Series MVP honors after the Red Sox won their third title in 10 years.

Ortiz signed a two-year, $26 million contract in 2013. Red Sox general manager Ben Cherington has said there are no pending negotiations with Ortiz and the matter is not urgent.

Ortiz hit 30 home runs, drove in 103 runs and went over the 2,000-hit mark for his career last year. It was the first time he reached 30 homers and 100 RBIs since 2010.

Colorado Rockies: Janish, Paul

INF Paul Janish agreed to a minor league deal with the Rockies on Jan. 27. Janish, 31, hit .171 in 52 games for the Braves in 2013.

Cincinnati Reds: Nelson, Chris

INF Chris Nelson, who played for three major-league teams in 2013, agreed to a minor league contract with the Reds on Jan. 27. Nelson hit .301 in 111 games for the Rockies in 2012, but he slipped to .227 in 2013 while playing for the Rockies, Yankees and Angels.

Tampa Bay Rays: Figueroa, Pedro

LHP Pedro Figueroa, claimed off waivers by the Rays from the A's in early January, was designated for assignment Jan. 23 when Tampa Bay signed RHP Grant Balfour. Figueroa, 27, allowed four runs in three innings over five relief appearances for Oakland last year. Over two season, he had no decisions and a 4.38 ERA in 24 outings with the A's.

Chicago Cubs: Wada, Tsuyoshi

LHP Tsuyoshi Wada signed a minor league deal with the Cubs and received an invitation to spring training. Wada, 32, underwent Tommy John surgery in 2012 and was inconsistent with his return to the minors in 2013. He finished 5-6 with a 4.03 ERA in 19 starts for Triple-A Norfolk.

New York Mets: Lannan, John

LHP John Lannan signed a minor league deal with the Mets on Jan. 21 and was invited to spring training. Lannan, 29, went 3-6 with a 5.33 ERA in 14 starts for the Phillies last year.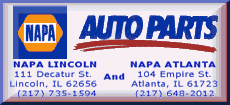 Los Angeles Angels: McDonald, John

INF John McDonald, coming off a season in which he played for four major league teams, signed a minor league deal with the Angels in mid-January. McDonald, 39, hit a combined .116/.197/.174 with one homer and four RBIs in 51 games last year for the Pirates, Phillies, Indians and Red Sox.

[© 2014 Thomson Reuters. All rights reserved.]
Copyright 2014 Reuters. All rights reserved. This material may not be published, broadcast, rewritten or redistributed.