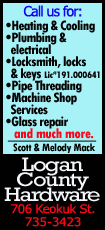 The night began with an open bar and appetizers, courtesy of CEFCU in Lincoln, and live music from the Lincoln College Jazz Band.

As the crowd finished their meals, chamber director Andi Hake with assistance from the 2013 board president, Don Peasley, handed out several awards to members.

The Pride and Progress Awards this year were sponsored by Illini Bank.

The New Business of the Year award was presented to BloNoSmoke, a retail business in Lincoln that offers alternatives to tobacco use.

The Chamber Ambassador of the Year award went to Doug DeMay.

Nobbe Eye Care Center was given the Beautification Award in honor of their move to the former Farm Credit Services building on North Kickapoo, close to the downtown area.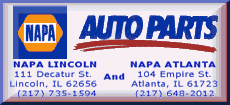 The Excellence in Service award was given to the Blue Dog Inn in Lincoln and accepted by their representative Susie Taylor.
Prairie Engineers of Central Illinois was awarded the Distinguished Business of the Year award in honor of all they do to support the chamber and other local organizations.
The Mike Abbott Volunteer of the Year award was presented to Kristi Powell in honor of her complete dedication to the chamber as well as numerous other community service organizations.
As the evening began to draw to a close, Joe Ryan was introduced as the 2014 president of the chamber board of directors.
In addition, there were a number of board members who are going off the board this year. Each one was recognized with a plaque.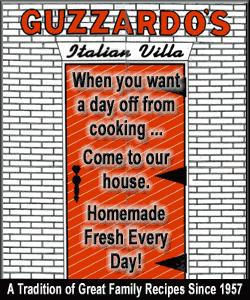 During the evening Hake also recognized Lauren Powell. Powell is the daughter of Deron and Kristi Powell and has been an "unpaid employee" of the chamber for the past several years. Hake said that she has become an important part of the organization but is now preparing to take on a paying job.
Hake and Ryan also presented Don Peasley with the gavel award in honor of his year served as president of the board. Peasley will now serve in 2014 as the immediate past president.
The last official duty of the night was to introduce the 2014 board of directors and executive committee.
Right before ending the evening, there were drawings for prize packages, including one relaxation package and one business package. Many local businesses donated gifts and certificates for each of the packages. The key prize was an iPad, courtesy of Frontier Communications. Six tickets were drawn and each winner was given a key. The person whose key could unlock the treasure chest was the winner of the iPad. That person was Marcia Cook.
The hearty winter dinner prepared by Lincoln Land Catering of Lincoln was met with highest praises. It featured beef burgundy with green beans, mashed potatoes with cheese topping, Parmesan noodles, Caesar salad, and a choice of bread pudding or red velvet cake for dessert.
[By NILA SMITH]