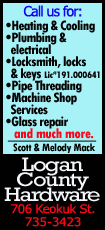 Ron Yanor is a retired Sangamon County deputy, but he has also had extensive experience in tactical situations internationally. He started Adamax as a business, offering tactical training to law enforcement agencies from all over the United States as well as other countries.

The Logan County Sheriff's Department has had a target and shooting range at the current location for the past several years. In 2005, Yanor approached Nichols with a plan to develop something more. What Yanor had in mind was something that no one within 150 miles of Lincoln could offer.

Yanor needed a remote location to conduct his trainings for Adamax, and Nichols said he saw it as an opportunity to offer local police departments a better resource to gain knowledge and experience related to some of the more volatile situations a department can encounter in this day and age.

The property where the shooting range was located belonged to the White family. The local department has used the property without charge for quite some time. Nichols said that when the new ideas came up; the White family was very generous in allowing the facility to be built on their land without charging rent. He explained that they wanted to be assured the property would have the appropriate insurance coverage, and they asked for a cash deposit upfront that would cover teardown and reclamation expenses if Yanor ever left the area.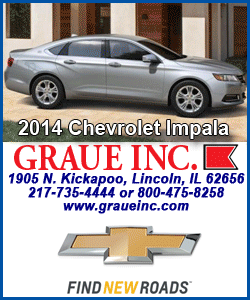 However, Yanor also explained that as it stands, if he should ever leave the area, the facility will revert to the county, and the county could continue using it for their trainings if they chose.
Yanor said the facility took nearly two years to get to where it is today. He began the process by designing what he thought was needed. He then called on other tactical experts to offer their opinion of the design.
Among those he consulted was Alan Brosnan, a former assault group commander of the New Zealand Special Air Service. The NZSAS has been involved in military conflicts dating as far back as 1955. Their most recent deployments include Afghanistan. Their teams were sent to Afghanistan in 2009 and remain there today, offering support services to other military forces.
Brosnan is now the president of Tactical Energetic Entry Systems. TEES is recognized as a world leader for instruction in explosive, mechanical, ballistic and thermal breaching. Adamax partners with TEES and offers TEES training at the Lincoln facility.
Yanor said Brosnan took a good look at the plans and did offer suggestions that made it an even better facility.
John Mayer, a retired special forces engineer, and Rob Ulinsey, a Navy SEAL, also took part, looking over the plans and offering a few more suggestions.
With the right plan in place, Yanor started building the facility.
Over a two-year period the double-wide classroom was brought in, walls of railroad ties were built around the existing shooting ranges, and the 4,000-square-foot shoot house was built.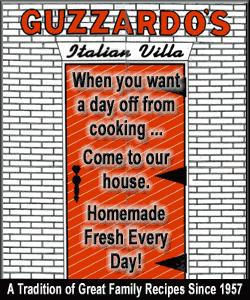 Yanor noted that he used local contractors to do as much of the work as possible. Trees and brush had to be cleared, a better road needed to be built, and it took five semitrailer loads of railroad ties to build walls and structures.
In addition, the Logan County deputies and sheriff put in volunteers hours helping get everything set up.
For Yanor, the training facility is a business, but in his partnership with the sheriff's department, he offers them free use of the facility when he doesn't have trainings going on.
Nichols said the facility is also available to other local departments free of charge. The only stipulation is that any local departments wanting to use the facility need to schedule their practices and sign in and out with the sheriff's department.
Nichols and Yanor explained that it just made good sense all the way around for everyone to know who and when there are officers using the facility.
Yanor talked about offering the site free to local law enforcement. He said the sheriff and his department have been so good to work with that he personally wanted to give something back to them.
Nichols talked about the financial benefit of having the facility. He noted that when Yanor brings people to Lincoln, it is for a stay of multiple days. They spend nights in local motels, eat at local restaurants and add to the local economy in other ways.
"This has benefited us, it has benefited the community, and has not cost Logan County taxpayers a thing," Nichols added.
Nichols and Yanor explained that while there are members of the public who know where the facility is, they don't widely advertise the location. One of the reasons is because there are highly confidential tactical units that come in to train whose officers are not publicly known, and they need to stay that way because of the work they do.
The training facility has been used by a number of state law enforcement agencies as well as SWAT teams, university security departments and law enforcement from other states.
The site has also been widely acknowledged as a superior training area by a variety of trade magazines, including issues of Law and Order magazine and a magazine called Tactical Response.
___
In the final segment of this series, Yanor will explain what lies ahead for The Range. He and Nichols will also touch on the concealed carry law and immediate response to volatile situations.
[By NILA SMITH]
Previous article in series: