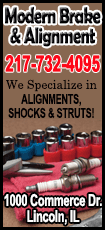 The market's advance, which also broke the S&P 500's three-day slide, came after heavy losses tied to concerns about the withdrawal of U.S. monetary stimulus as well as worries about emerging markets, including a slowdown in China's growth and political turmoil from Turkey to Thailand.

Last week, the S&P 500 marked its worst percentage loss since June 2012.

After the close, U.S. stock index futures rallied on the news that Turkey's central bank had sharply raised its interest rates. S&P 500 e-mini futures shot up 20 points on volume of 1.7 million contracts.

"We had India's central bank increase rates, and now we see Turkey, both bigger moves from what anyone was anticipating. Emerging markets' central banks coming in and increasing rates in succession should assuage people's fears of an emerging market crisis," said Brian Jacobsen, chief portfolio strategist at Wells Fargo Funds Management in Menomonee Falls, Wisconsin.

Wednesday will bring the conclusion of the Fed's two-day policy meeting, with investors anxious to hear whether the Fed will cut another $10 billion from its monthly bond-buying program. In December, the central bank announced plans to scale back its stimulus.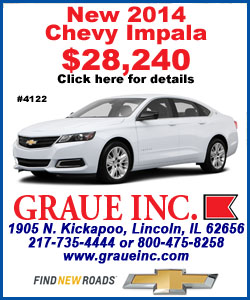 Bucking Tuesday's trend, the stock of Apple Inc <AAPL.O> dropped 8 percent to close at $506.50 — its worst slide in a year — a day after holiday iPhone sales missed expectations. Apple's slide limited the gains of the S&P 500 and the Nasdaq.

Shares of Pfizer Inc <PFE.N> shot up 2.6 percent to close at $30.42, boosting both the Dow and S&P 500 after the biggest U.S. drugmaker reported a better-than-expected quarterly profit.

"Tomorrow... People are going to be much more interested in what direction the U.S. Fed takes us," said Bryant Evans, portfolio manager at Cozad Asset Management, in Champaign, Illinois.

The Dow Jones industrial average <.DJI> rose 90.68 points or 0.57 percent, to end at 15,928.56. The S&P 500 <.SPX> gained 10.94 points or 0.61 percent, to finish at 1,792.50. The Nasdaq Composite <.IXIC> added 14.35 points or 0.35 percent, to close at 4,097.96.

The S&P 500 remains below its 50-day moving average, after closing below it on Friday for the first time since October 9.

The day's move was mainly a "reflex rally," said Fred Dickson, chief market strategist at D.A. Davidson & Co. in Lake Oswego, Oregon. "It just technically looked deeply oversold."

A bright spot in the day's economic data was a report showing U.S. consumer confidence rose in January. Consumers grew more optimistic about both business conditions and the job market, according to the Conference Board.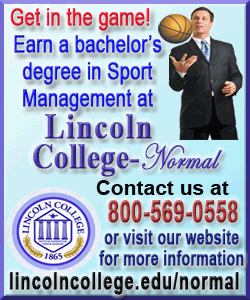 But orders for long-lasting U.S. manufactured goods unexpectedly fell 4.3 percent in December, and a gauge of planned business spending on capital goods also slid, which could cast a shadow on an otherwise bright economic outlook.

Apple shares fell to their lowest since October. The tech bellwether's iPhone sales in the holiday shopping season missed lofty expectations and the company forecast weak revenue for the current quarter in its quarterly results.

After the bell, shares of audio chipmaker Cirrus Logic Inc <CRUS.O>, an Apple supplier, fell 4.6 percent to $17.87 as it forecast fourth-quarter revenue far below Wall Street's estimates. In the regular session, Cirrus shares declined 4.5 percent to end at $18.74.

During the regular session, activist investor Carl Icahn said he bought another half-billion dollars' worth of Apple stock, his third investment in the iPhone and iPad maker in less than a week. The purchase increases his stake to more than $4 billion.

Shares of D.R. Horton <DHI.N> surged 9.8 percent to $23 after the largest U.S. homebuilder reported a 4 percent rise in quarterly orders.

In another snapshot of the economy, U.S. single-family home prices in November rose slightly more than expected from the previous month, while the increase from a year ago was the biggest in almost eight years, a closely watched survey showed.

In other moves after the bell, shares of Yahoo <YHOO.O> fell 3.9 percent to $36.75 after the company's results showed revenue declined for the fourth consecutive quarter.

Shares of AT&T <T.N> declined 1.7 percent to $33.12 after the company reported slower wireless subscriber growth in the latest quarter than Wall Street had estimated.

Volume was slightly below average for the month. About 6.6 billion shares changed hands on U.S. exchanges, compared with the average of 6.9 billion so far this month, according to data from BATS Global Markets.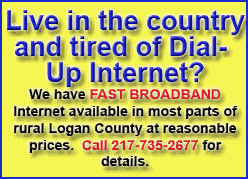 Advancers outnumbered decliners on the New York Stock Exchange by about 3 to 1. On the Nasdaq, two stocks rose for every one that fell.

(Additional reporting by Rodrigo Campos; editing by Nick Zieminski and Jan Paschal)
[© 2014 Thomson Reuters. All rights reserved.]
Copyright 2014 Reuters. All rights reserved. This material may not be published, broadcast, rewritten or redistributed.