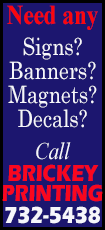 Anshu Jain and Juergen Fitschen have made 2014 a make-or-break year by sticking to their medium-term growth targets despite a slide in revenue at their once dominant debt-trading business and mounting legal bills arising from scandals.

Last year, Deutsche paid out 2.5 billion euros in fines and settlements, more than halving the amount the bank had in reserve for such payouts.

The trading environment and regulatory requirements have worsened since Jain and Fitschen took over in 2012. Germany's financial regulator, Bafin, is intensifying scrutiny amid apparent displeasure over how Deutsche is dealing with allegations its traders were involved in manipulating benchmark interest rates.

Bafin has questioned the rigor and independence of the bank's internal probe into alleged rigging of Libor, the London interbank offered rate, according to documents leaked to German media.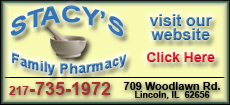 AMBITIOUS TARGETS

It is only the latest in a line of battles between Bafin and Germany's largest bank. In 2012, the regulator refused to approve Anshu Jain's first choice as chief risk officer, William Broeksmit.

Broeksmit, who retired from Deutsche a year ago, was found dead at his London home on Sunday in what appears to have been a suicide. He was one of Jain's closest allies and a principal actor in Deutsche's efforts to reduce the size of its balance sheet in the wake of the global financial crisis.

News of Broeksmit's death disquieted Deutsche staff, already girding for tough questions at Wednesday's news conference.

The bank was scheduled to release its fourth quarter results on the morning of the news conference but rushed them out late last week when it emerged litigation and restructuring costs along with the slide in fixed income trading had pushed the bank to a surprise quarterly loss.
Despite the loss, Jain and Fitschen are sticking to the bank's reform targets for 2015, which include cost-cutting and achieving a return on equity of 12 percent, six times higher than in 2013.

Deutsche is about one-third of the way through a crash-diet plan launched in June to cut 250 billion euros ($338.61 billion)from its balance sheet. The faster the bank trims, the easier it is for the bank to meet regulators' capital demands.

But with rising legal bills and disappointing earnings, fears of a dividend cut or capital raising have put Deutsche Bank stock under pressure.

The shares are mostly flat compared to 12 months ago, well behind the 10 percent gain seen in the broader index for European banks <.SX7P>. Deutsche has a forward price/earnings ratio of 9.1 versus 12.7 for rivals, according to StarMine data, and therefore plenty of room to catch up.

(Writing by Carmel Crimmins; editing by Thomas Atkins and David Evans)
[© 2014 Thomson Reuters. All rights reserved.]
Copyright 2014 Reuters. All rights reserved. This material may not be published, broadcast, rewritten or redistributed.