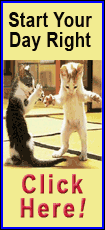 The carrier, the result of a union of American and US Airways on December 9, said demand trends were strong, and it expected revenue per available seat mile — a key measure of profitability — to grow 2 to 4 percent in the current first quarter.

"This is a company that has potential to deliver stronger financial performance, as they work on implementing a new reservation system, as they work on all the many complicated tasks associated with a merger," said Henry Harteveldt, a San Francisco-based travel industry analyst with Hudson Crossing LLC.

American said it planned to improve on the fourth quarter results in 2014 as it combines operations. Customers can book flights on both airlines, for instance, and loyalty program members can earn miles when traveling on either network. The carrier recently selected a new reservations system.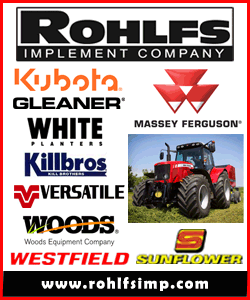 "It's really early in the merger but we are off to a great start," Chief Executive Doug Parker said during a conference call. "We have a lot of work ahead."

American Airlines Group said on Tuesday it had a net loss of $2 billion, or $8.66 a share, in the fourth quarter, after charges of $2.4 billion tied to AMR Corp's emergence from Chapter 11 protection and merger costs.

Still, excluding those charges, combined profit for AMR, American's former parent company, and US Airways, was $436 million, compared with a year-earlier loss of $42 million. Adjusted profit was 59 cents a share, higher than the 55 cents a share expected by analysts surveyed by Reuters.
The merger of American and US Airways was the fourth major union in the U.S. airline industry since 2008. American significantly pared costs in bankruptcy, and the merger gave its biggest unions equity stakes in the new company.

Combined revenue grew 8.7 percent to $9.98 billion, better than the $9.9 billion expected by analysts. Yield, a measure of the average fare, rose 5 percent.

Fuel costs, the carrier's biggest expense, fell 1.7 percent, while operating expenses rose 7 percent on a combined basis.

The results were similar to those of other airlines in the fourth quarter, which tends to be aided by year-end holiday travel. Revenue gains and lower fuel costs helped Delta Air Lines, United Continental and Southwest Airlines post better-than-expected profits last week.

Shares of American Airlines Group were up 4.5 percent at $31.54 in afternoon trading. Other airlines climbed, too, with Southwest up about 3 percent at $21.22 and United up 1.8 percent at $46.07.

(Reporting by Karen Jacobs in Atlanta; editing by Bernadette Baum)
[© 2014 Thomson Reuters. All rights reserved.]
Copyright 2014 Reuters. All rights reserved. This material may not be published, broadcast, rewritten or redistributed.