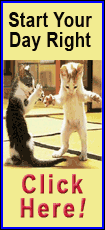 The No. 2 U.S. automaker also affirmed the 2014 profit outlook it presented to investors last month.

Ford has described 2014 as a transition period that will test the strength of Chief Executive Officer Alan Mulally's team and the company's restructuring since he took over in 2006. This year will also bring the critical introduction of the redesigned F-150 full-size pickup truck in the fall.

Guggenheim Securities analyst Matthew Stover said Ford's first quarterly drop in North American vehicle pricing in five years was ominous.

"It sort of foreshadows what we will see in 2014," he said. "North America is going through a churn, and international operations are not going to be strong enough to offset that."

Ford said last month that vehicle pricing in the U.S. market would be "slightly unfavorable" in 2014. That combined with the cost of introducing 23 new vehicles and a deteriorating Venezuelan economy would dent its profit this year, the company said.

On Tuesday, shares of Ford were up 0.2 percent at $15.74 in midday trading.

Ford's net income in the fourth quarter rose to $3 billion, or 74 cents a share, from almost $1.6 billion, or 40 cents a share, a year earlier.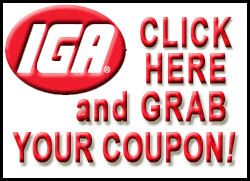 The results included a $2.1 billion gain from the addition of deferred tax assets to the balance sheet, as well as charges of $311 million for last year's pension buyouts and plant closures in Europe.

Excluding one-time items, Ford earned 31 cents a share, 3 cents more than analysts polled by Thomson Reuters I/B/E/S had expected. Analysts also attributed some of the outperformance to a lower-than-expected tax rate.

Revenue rose 4 percent to $37.6 billion, above analysts' estimates of $35.17 billion.

In North America, Ford's pretax earnings were $1.7 billion, a decline of $200 million, as vehicle pricing fell for the first time in five years due to increased competition. However, the profit was higher than expectations of $1.5 billion by RBC Capital Markets and $1.43 billion by Barclays.

Citi analyst Itay Michaeli said the pricing declines for the industry tended to hit small and mid-size cars and small crossover vehicles. However, pricing remains strong for larger SUVs and pickup trucks for now, he added.

The lower pricing for Ford led South Texas Money Management to sell some of its stake in the company, said Leah Bennett, the San Antonio firm's co-chief investment officer.

"I think they're going to be more vulnerable to opportunistic pricing from the Japanese automakers," she said.

In fact, Buckingham Research Group analyst Joseph Amaturo in a research note urged investors to sell Ford shares, saying increased downtime for the F-150 launch could reduce North American pretax profit by $800 million this year.
Ford Chief Financial Officer Bob Shanks declined to discuss the financial impact of the truck changeover, but added the launch was largely the reason for the operating profit decline the company has forecast in North America. He added 2014 would be an "atypical year" for Ford due to the product introductions and uncertain South American economies.
For the fourth quarter, Ford reported a wider-than-expected loss of $126 million for South America, compared with a year-earlier profit. Its $571 million loss in Europe, though smaller than in the previous year, was still wider than analysts had expected. Earnings in Asia Pacific Africa surged more than 170 percent to $106 million.

BUSY YEAR

Ford's 2013 pretax profit of $8.57 billion was the second-highest in the last decade, trailing only 2011's $8.76 billion.

On Tuesday, Ford said it still expected global pretax earnings of between $7 billion and $8 billion this year, with lower auto operating margins.

The company has said 2014 will be the busiest launch year in its 111-year history. Of the 16 new vehicles slated for North America, its most-watched will be the next version of the F-150 truck, which is the best-selling pickup in North America and a big profit center for the company.

Ford has reduced the weight of the new truck by using more aluminum than in the current models.

F-150 production will be down this year for 11 weeks at Ford's truck plant in Dearborn and two weeks at a Kansas City, Missouri, factory to prepare for the new version, Shanks said. Three of those shutdown weeks in Dearborn will occur in the first quarter.

Last year, the F-150 assembly plants had five weeks of downtime, four of which occurred during the normal summer shutdown.

Guggenheim's Stover said Ford was more likely taking the downtime in the first quarter to reduce inventory of the truck and not for the changeover to the new model.

Ford said its global pension plans were underfunded by $9 billion at the end of 2013, an improvement of $10 billion from the end of 2012 and $1 billion better than it had previously forecast.

Of the $9 billion pension shortfall, $6 billion was for plans the company does not have to contribute to in advance. Shanks said that meant Ford would have more cash to invest because it only had to fund $3 billion upfront.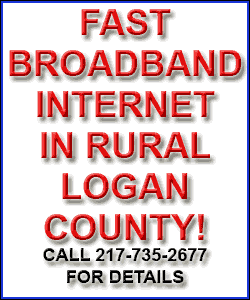 Ford also said that because of its 2013 earnings, it would make record profit-sharing payments of about $8,800 per person to about 47,000 U.S. hourly employees.

(Reporting by Ben Klayman and Bernie Woodall; editing by Lisa Von Ahn)
[© 2014 Thomson Reuters. All rights reserved.]
Copyright 2014 Reuters. All rights reserved. This material may not be published, broadcast, rewritten or redistributed.