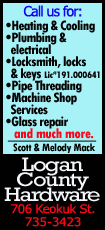 The biggest U.S. drugmaker said on Tuesday it earned $2.57 billion, or 40 cents per share, in the fourth quarter. That compared with $6.32 billion, or 86 cents per share, in the year-earlier quarter, when the company recorded a $4.8 billion gain from selling its nutritional products business to Swiss food group Nestle SA <NESN.VX>.

Excluding special items, Pfizer earned 56 cents per share. Analysts, on average, expected 52 cents per share, according to Thomson Reuters I/B/E/S.

(For graphic, see http://link.reuters.com/ken46v.)

JP Morgan analyst Chris Schott said quarterly results were "solid" and driven by unexpectedly strong sales and lower than expected expenses.

Schott said investors remain focused mainly on the company's pipeline of experimental drugs, including a breast cancer treatment called palbociclib and studies to determine whether Pfizer's blockbuster Prevnar vaccine against pneumococcal bacteria can prevent pneumonia in adults age 65 and older.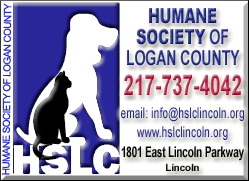 "We believe Pfizer shares could see meaningful upside in the event of positive data for palbociclib," Schott said.

Some analysts expect the drug, which has been granted a "breakthrough" drug designation from the U.S. Food and Drug Administration, to garner annual sales of more than $5 billion if ongoing trials succeed, and it is approved.

Novartis AG <NOVN.VX> and Eli Lilly <LLY.N> are also racing to develop drugs similar to palbociclib, which is meant to stunt growth of cancer cells by blocking two enzymes, cyclin-dependent kinases 4 and 6.

Oncology has become one of Pfizer's biggest priorities, with the introductions of Xalkori for lung cancer in 2011, and approvals in 2012 of Inlyta for kidney cancer and Bosulif for chronic myelogenous leukemia last year.
But the company's oncology program suffered a setback on Monday, when Pfizer said an experimental treatment for lung cancer, dacomitinib, failed to meet its goals in two late-stage studies among patients who had received prior treatment for advanced non-small cell lung cancer.

Although Pfizer continues to test dacomitinib, in another Phase III study, hopes for its success have now waned.
Pfizer's effective tax rate fell 2 percentage points to 27.7 percent in the fourth quarter, largely related to audit settlements with overseas governments, bolstering quarterly results.

Global company revenue fell 2 percent to $13.56 billion, hurt by competition from cheaper generic forms of its medicines. But they topped Wall Street forecasts of $13.35 billion. Revenue would have grown 1 percent if not for the stronger dollar, which lowers the value of sales in overseas markets.

Pfizer said it expects full year earnings in 2014, excluding special items, of $2.20 to $2.30 per share. That is roughly in line with Wall Street expectations of $2.28 per share, and assumes that Pfizer buys back $5 billion worth of its common stock during the year.

Inlyta and Xalkori sales doubled in the quarter, to $102 million and $89 million, respectively.

Sales of Lyrica, a Pfizer treatment for nerve pain that is its biggest product, rose 11 percent in the fourth quarter to $1.26 billion, while sales of Prevnar rose 3 percent to $1.1 billion. Sales of Enbrel, a treatment for psoriasis and arthritis, rose 5 percent to $1 billion. And Celebrex, used to treat pain and arthritis, rose 6 percent to $798 million. But sales of impotence treatment Viagra fell 14 percent to $476 million, hurt by sharply lower sales in overseas markets.

Company shares rose 2 percent to $30.24 in late-morning trading on the New York Stock Exchange, amid a 0.8 percent advance for the ARCA Pharmaceutical Index <.DRG> of large U.S. and European drugmakers.
(Reporting by Ransdell Pierson; editing by Sofina Mirza-Reid)
[© 2014 Thomson Reuters. All rights reserved.]
Copyright 2014 Reuters. All rights reserved. This material may not be published, broadcast, rewritten or redistributed.