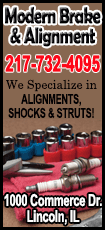 The Hong Kong families of eight tourists who were killed in the Manila shooting have demanded an apology and compensation, punishment for officials who dealt with the crisis and enhanced tourist safety, in a row that has soured ties.

Hong Kong and the Philippines have close economic relations, with more than 100,000 Filipino domestic helpers working in the city, but emotions still run high over the killing of the tourists on a bus by a sacked police officer who opened fire amid a bungled rescue attempt.

"The sanctions we just announced are just and justified. We welcome the continuation of dialogue between us and the Philippines to bring the matter to a final conclusion," Hong Kong leader Leung Chun-ying told a news briefing.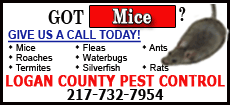 The former British territory of Hong Kong returned to Chinese rule in 1997 but retains a high degree of autonomy over its affairs.

The strain in ties between the city and the Philippines comes during a sharp deterioration in relations between Beijing and Manila over overlapping claims of potentially oil- and gas-rich waters in the South China Sea.

Leung said good progress had been made with regard to three of the four demands, including Manila's offer of compensation for one of the survivors, although Hong Kong would not rule out further action to force the Philippines to apologize.

Another possibility is a freeze on domestic helpers, similar to a move by Taiwan this year following the fatal shooting of a Taiwan fisherman by the Philippine coastguard.

The sanction will take effect next Wednesday, when Philippine diplomatic and official passport holders will no longer enjoy 14-day visa-free access.

In November, Leung threatened unspecified economic sanctions against the Philippines unless substantial progress was made within a month on compensation.

Philippine President Benigno Aquino has ruled out apologizing for the violence, which occurred after a policeman who had just been fired seized a coach carrying the tourists.

The rescue bid and shooting was broadcast live on television. The sacked policeman was also killed.

(Additional reporting by Twinnie Siu; editing by Anne Marie Roantree and Robert Birsel)
[© 2014 Thomson Reuters. All rights reserved.]
Copyright 2014 Reuters. All rights reserved. This material may not be published, broadcast, rewritten or redistributed.