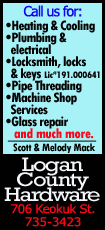 "Next man up," is the motto they adopted, following the lead of the Michigan State football team that saw a former walk-on linebacker make the winning play in this year's Rose Bowl.

With senior forward Adreian Payne and junior forward Branden Dawson out, on this night, that next man was guard Russell Byrd, a former blue-chip recruit who went through a series of three foot surgeries that prevented him from reaching his potential — until Tuesday night at Carver-Hawkeye Arena.

The junior scored only three points, but they were the biggest three points in No. 7 Michigan State's 71-69 overtime victory over No. 15 Iowa.

With the Spartans leading 67-64 and 34 seconds to play, Byrd nailed a 3-pointer from the corner off a feed from sophomore guard Denzel Valentine for what proved to be the winning shot. It was just the fourth 3-pointer of the season for a player who hasn't even played in 10 of Michigan State's games this season.

"When he hit it, I thought it was meant to be," Michigan State coach Tom Izzo said. "In fact, I told him earlier in the game that he was gonna make a shot. You've got to be happy for the kid. He's hung in there and gone through all those surgeries. It was a big game for him."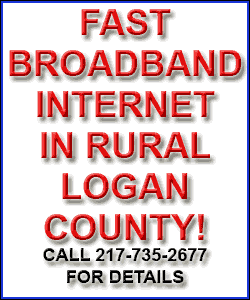 While his teammates were elated for Byrd, he tried to downplay it.

"It was just a basketball play," Byrd said. "Zel drove and kicked and found me, and I hit the shot."

And in the process, he erased the feelings the Spartans had Saturday after a crushing home loss to Michigan. Michigan State also handed the Hawkeyes their first home loss of the season.

"I thought tonight we were not as tough as we needed to be to beat this team," Iowa coach Fran McCaffery said. "We lost to a really good team."

The Spartans (19-2, 8-1 Big Ten) got 16 points from senior guard Keith Appling, including a huge 3-pointer in overtime. However, leading scorer Gary Harris was held to nine points, the first time all season the sophomore guard didn't score in double figures.

In true next-man-up fashion, sophomore center Matt Costello had career highs in points (11) and rebounds (12), and Valentine scored 12 points and grabbed six second-half rebounds.

"We got a bunch of guys that want to win," Appling said. "I feel like it speaks volumes about the character of this team. A lot of guys dig down and compete. That's why we came out with a victory tonight."

It took plenty of character, especially after Iowa (16-5, 5-3) went on a 7-0 run late in the second half to take a 57-51 lead. But Appling buried a 3-pointer and Costello scored on a dish from Harris to cut the Iowa advantage to one point with 4:36 left in regulation.

Appling then knocked the ball away from sophomore center Adam Woodbury and picked up the loose ball before dishing to Costello for a dunk, allowing the Spartans to regain the lead, 58-57, with 4:07 left.

Iowa senior guard Roy Devyn Marble went out limping during the run but returned to the bench with less than four minutes to play. He re-entered the game after Woodbury hit a pair of free throws to put Iowa back in front with 3:54 to play. Costello answered with two free throws, and Michigan State had a chance to extend the lead but turned the ball over on two straight possessions. Iowa managed to tie the game at 60 when sophomore guard Mike Gesell split a pair of free throws with 1:25 to play.

Harris then split a pair of free throws before Gesell did the same to tie the game at 61.

Appling had a shot to put Michigan State ahead in the final half-minute but missed badly on a 3-pointer. Then Marble couldn't finish on a floater in the lane, and Basabe missed on the put-back attempt to send the game to overtime.

In overtime, the Spartans struggled offensively, but Appling's 3-pointer, a tip-in from Costello and Byrd's 3-pointer put them ahead by six. Iowa kept scrapping and had a chance to tie at the buzzer, but Gesell's runner missed.

"Mike could have gone a little more to the basket, and he kind of floated away from the defender and tried to get it in," McCaffery said. "I won't fault him there in a situation where you're down and you're laying the ball up at the buzzer to put it to the second overtime. I thought we had a good play there."

Marble scored 21 to lead the Hawkeyes, and junior forward Aaron White scored 10.

"I'm going to look back at this day whether we're on top or we're on the bottom of the final standings, and it's one of those days you appreciate you came out on top," Izzo said. "I told my team we would have to play tough. I didn't say well, because (Iowa) will take your heart.

"I think (the Hawkeyes) have a heck of a basketball team. I feel very fortunate to come out of tonight with a win."

NOTES: Iowa fell to 11-1 at home, while Michigan State improved to 10-0 in games away from Breslin Center. The Hawkeyes came into the game as the only Big Ten team not to lose at home this season, and they had won 20 straight at Carver-Hawkeye Arena. ... Michigan State senior F Adreian Payne missed his sixth straight game with a sprained right foot, and junior F Branden Dawson did not play for the second game because of a broken right hand. ... Iowa sophomore G Anthony Clemmons and Michigan State sophomore G Denzel Valentine were high school teammates at Lansing (Mich.) Sexton High. They won back-to-back Class B state championships in 2011 and '12.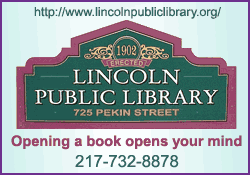 [© 2014 Thomson Reuters. All rights reserved.]
Copyright 2014 Reuters. All rights reserved. This material may not be published, broadcast, rewritten or redistributed.