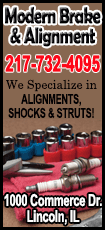 Ekman-Larsson scored two goals and played a game-high 26 minutes and 38 seconds while anchoring the defense in front of goaltender Thomas Greiss in the Coyotes' 3-0 victory over the Kings at Jobing.com Arena.

"We were just laughing. He came down to 26 (minutes) today. It was a light day for him," Coyotes coach Dave Tippett said. "I thought our whole group of 'D' played pretty well."

Ekman-Larsson, a valuable two-way performer, skated a career-high 34 minutes, 57 seconds at Vancouver on Sunday, and he entered the game eighth in the league in ice time at almost 26 minutes a game.

Ekman-Larsson scored the first two goals of the game, beating Kings goaltender Jonathan Quick on a wrist shot at 15:57 of the first period before scoring 12 seconds into a power play early in the second period.

"It was a huge game for us. We talked a lot about this game, and I think we played a great 60 minutes," said Ekman-Larsson, who has eight goals this season, four in the last nine games. "We need to win hockey games right now."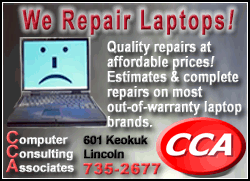 Coyotes center Antoine Vermettte, who has 19 goals, flipped in a rebound to finish the scoring at 8:47 of the third period. Vermette has seven goals and nine points in his past seven games, including a hat trick in a 5-4 loss at Vancouver on Sunday, when he became the second player in the league to score an even-strength, power-play and short-handed goal this season.

"It's one of those stretches, you'll take it," Vermette said. "Sometimes it goes the other way. This time is on the positive sign of it. We've been talking about taking steps in the right direction, and tonight we did it."

Greiss made 30 saves for his second shutout this season, the third of his career, as the Coyotes (25-18-10) won for the fourth time in seven games to start a five-game homestand. Greiss is 7-3-1 as the goalie of record this season.

"We played a simple game, stuck to our strengths, got the puck out and got the goals we needed," Greiss said.

Coyotes forward Shane Doan recorded his 500th career assist on Ekman-Larsson's first goal, and winger Lauri Korpikoski had an assist on Vermette's goal, extending his point streak to a career-high six games.

Quick made 26 saves for the Kings, who have lost five of their past six games while being outscored 16-7. Los Angeles (30-19-6) was shut out for the fifth time this season.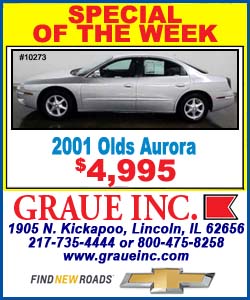 "There's a teamwide frustration and a personal frustration for some guys in here," Kings forward Dustin Brown said. "I don't know how many really good chances we had, and that's probably a bit of them playing really well and us not being hungry enough to get in the dirty areas."

Ekman-Larsson's goal for a 2-0 lead came just seconds after Kings center Jordan Nolan was given consecutive two-minute minors for interference and roughing after his high check flattened forward Kyle Chipchura.

Coyotes left winger Paul Bissonnette also received roughing and 10-minute misconduct penalties when he punched Nolan after the check, the second confrontation between the two this season.

"I thought it was a bad call," Kings coach Darryl Sutter said. "We shouldn't have gotten that extra penalty."

Nolan leveled Coyotes defenseman Rostislav Klesa with a check in a preseason game Sept. 15, and Bissonnette left the bench to fight Nolan. Klesa was carried off the ice on a stretcher and experienced concussion and whiplash symptoms the next day, the team said. Nolan was not penalized, but Bissonnette was suspended 10 games for leaving the bench. He lost more than $37,000 in salary.

"They have a group of guys that play hard and physical," Doan said. "It's fun when it's played that way. You have to expect it."

NOTES: Coyotes F Shane Doan trails only Fs Thomas Steen (553) and Dale Hawerchuk (550) in the Winnipeg-Phoenix franchise history in career assists. "It's special," Doan said. "Slow and steady, I guess." ... Kings coach Darryl Sutter coached his 1,012th game, tying Terry Murray for 19th in NHL history. Murray coached his final four seasons (2008-12) for the Kings. ... Coyotes D Connor Murphy was recalled from AHL Portland on Monday. F Jordan Szwarz was returned to the minors. Murphy, 20, had a goal and seven assists in 21 previous games with Phoenix this season. ... Coyotes G Mike Smith, who had started the previous eight games, ranks 36th among qualifiers with a 2.91 goals-against-average. His 1,248 saves are the most in the league.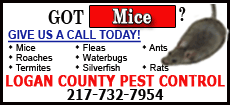 [© 2014 Thomson Reuters. All rights reserved.]
Copyright 2014 Reuters. All rights reserved. This material may not be published, broadcast, rewritten or redistributed.