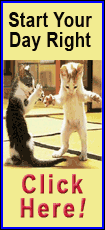 Fisher's power-play tally off a goal-mouth scramble just 42 seconds into the third period lifted the Nashville Predators to a 4-3 victory over the Winnipeg Jets on Tuesday night.

The Predators center had a goal waved off because of goalie interference 22 seconds earlier but then swatted in one that counted with Jets right-winger Devin Setoguchi serving a slashing penalty called late in the second period.

The goal was his 14th of the season as Nashville improved to 24-23-8 and moved out of the Central Division cellar, a point ahead of Winnipeg (25-25-5).

The Predators wrapped up a four-game road trip through Western Canada 2-1-1.

Fisher had a goal disallowed when center David Legwand appeared to jostle with goalie Ondrej Pavelec. The faceoff came outside the Winnipeg zone, but the puck was dumped in quickly and Fisher scored in almost identical fashion.

"We weren't sure about the call but we knew we had enough time to get another one," Fisher said. "It was a similar play, just puck to the net, rebound and we were in the right spots."

Nashville played a brilliant road game, suffocating the Jets and generating just enough offense to grab a 3-1 lead late in the middle frame, but the Jets scored a pair to knot the score 3-3 before the period was done.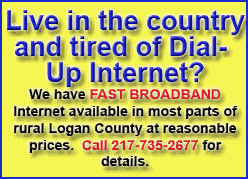 Standing just to the side of the post, center Mark Scheifele banked the puck off blueliner Roman Josi's skate for his 11th goal of his rookie season. Just 27 seconds later, right-winger Blake Wheeler scored his club-leading 22nd goal, hammering a shot that slipped through Nashville goalie Carter Hutton's glove, fell down and rolled into the net.

Fisher said despite the setback, his team did not roll over.

"I thought we had a really good second (period) and they scored a couple of late goals. I thought we carried the play and we felt good about our game overall," he said. "Going into the power play we knew it would be a big one, (so just) try to get one."

Predators defensemen Seth Jones and Josi, and left-winger Nick Spaling also scored for Nashville, while center Craig Smith added two assists.

Jones opened the scoring just 3:38 into the game on a sensational solo effort. The rookie defenseman, Nashville's first-round pick in last summer's draft, picked up the puck in his own end, moved down the right side, circled the net and stuffed in his fifth goal of the year past Pavelec, who was slow to get over.

Jones said scoring early in each of the three periods was a huge lift for the visitors.

"Before the game, (head coach) Barry (Trotz) put a huge emphasis on it'll feel like a playoff game, the crowd's going to be into it and we have to do the best job to come out quick and pounce on them and not let them come down on us," he said. "This was such a big game for us."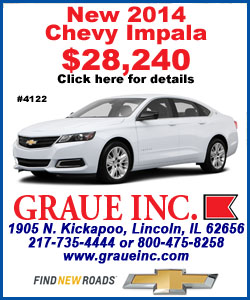 Trotz said he was pleased with the resolve of his group.

"It's a tough arena to play in, great, great atmosphere. But I thought we played really well," he said. "We gave them a couple of gifts at the end (of the second), but that was a good response.

"Hopefully, we can build on this. It was a good road trip for us."

Right winger Chris Thorburn, known more for his fisticuffs than scoring touch, registered his first goal of the season on a nifty deflection in the first period for Winnipeg.

Hutton was shaky at times but did enough to secure the win, stopping 24 shots.

Pavelec made 21 saves between the pipes for the Jets.

Jets coach Paul Maurice wasn't pleased with Setoguchi's slashing penalty, retaliation for being taken on a rough ride by defenseman Shea Weber.

"It was a penalty that we can't take. That was addressed," he said.

Weber got banged up early in the third and had to leave the game. Afterwards, a club official said the all-star defenseman suffered an upper-body and would be assessed on Wednesday.

The Predators have a couple of days off before hosting the New Jersey Devils on Friday night.

NOTES: The Jets played Tuesday night without LW Evander Kane, whose right hand is swollen up like an oven mitt due to an infection. He will be sidelined at least until after the Olympic break ends in late February. Kane missed four games after slicing his knuckle open during a scrap with Tampa Bay D Eric Brewer on Jan. 7. He returned a week ago, scoring once and setting up three other goals in four games, but was forced out again. ... Barry Trotz, the only head coach in Predators history and tops on the NHL's active coaching seniority list, hails from Dauphin, Manitoba, a town about 200 miles northwest of Winnipeg. ... The Jets wore commemorative No. 11 Rick Rypien jerseys during their warm-up skate as part of Let's Talk Day, to raise funds and awareness for mental health issues in Canada. Rypien, who played in the NHL from 2005 to 2011, struggled with depression and, shortly after signing with Winnipeg in 2011, committed suicide. He was 27. ... Shea Weber entered the game with the league lead in goals by a defenseman (13). The Predators were 10-1-2 when their captain scored.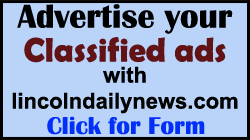 [© 2014 Thomson Reuters. All rights reserved.]
Copyright 2014 Reuters. All rights reserved. This material may not be published, broadcast, rewritten or redistributed.