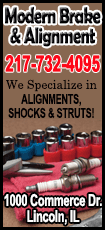 The Detroit Pistons snapped a four-game losing streak with a 103-87 romp past the Orlando Magic. Point guard Brandon Jennings overcame a slow start to score 20 points — the fourth straight game he reached the 20-point mark — as the Pistons won for just the second time in their last 10 home games.

"We just had to get a win," Detroit coach Mo Cheeks said. "I kept telling the guys that we were close. There were a few games we should have won, but we just didn't finish the game. Tonight, we pretty much played a full game."

The retooled Pistons entered the season with high hopes of achieving their first winning season in six years and a playoff berth. The only thing keeping them in the race now is the weakness within the Eastern Conference.

"There's a lot of bad things roaming in the air, a lot of negative energy, so we're just happy to get a win," reserve Pistons guard Will Bynum said. "Defensively, we attacked, we hit first and we shared the basketball at the offensive end. And when they went on a run, we answered back, stayed positive and kept responding."

Forward Josh Smith contributed 16 points for the Pistons (18-27), while center Andre Drummond notched his Eastern Conference-high 33rd double-double with 13 points and 17 rebounds. Drummond bounced back from a four-point, six-rebound outing at Dallas on Sunday in which he was benched early in the second half.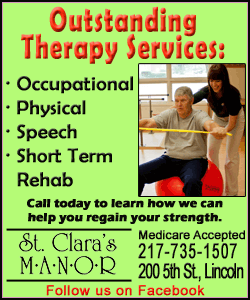 "Last game was a tough game," he said. "I didn't play to my ability. Everybody is entitled to have an off night. I had to come out and play with a lot more energy than I had the night before."

Guard Rodney Stuckey added 13 points for Detroit while surpassing 6,000 points for his career, and forward Kyle Singler chipped in 12.

The Pistons held an opponent under 100 points for just the sixth time in their last 25 games. The Magic's point total was the fewest the Pistons had allowed since Chicago scored 75 points against them on Dec. 7.

"We really emphasized that today in the shootaround, the defensive aspect of the game, and it showed," Drummond said. "We were communicating and in the right spots defensively."

Guard Victor Oladipo's 19 points led the Magic (12-34), who have dropped 14 of 16 with nine consecutive road losses. Forward Tobias Harris and shooting guard Arron Afflalo had 14 points apiece.

Orlando shot 41.6 percent from the field and 60 percent from the foul line.

"It's just an unfortunate circumstance of being a young team," Afflalo said. "It takes extreme discipline and extreme fortitude to stay defensive-minded when your offense is kind of absent. Those things just come through winning and come through growth."

The Pistons outscored the Magic 44-22 in the paint and out-rebounded Orlando 56-40. That board work helped with Detroit's transition game, as it out-scored the Magic 20-7 on the break.

"We have to do a better job with transition defense," Afflalo said. "A big part of tonight was offensive rebounding by the Pistons."

The Pistons scored nine unanswered points during the third quarter to take control. With his team leading 61-55, Singler made a 3-pointer and then cut to the basket for a layup. Smith followed with a layup and found forward Greg Monroe for another.

Detroit nudged the lead to 18 points, 78-60, by the end of the quarter and was never threatened in the fourth.

NOTES: Magic F Jason Maxiell, an ex-Piston, started for the 13th time this season after playing in just one of the previous seven games. ... Orlando C Nikola Vucevic missed his 12th consecutive game because of a concussion. ... The Magic fell to 0-23 when getting outrebounded. ... Orlando made a 3-pointer for the 538th consecutive game. ... The Magic won the first meeting this season 109-92 on Dec. 27. The teams play once more on Feb. 5 in Orlando. ... Detroit won for the 14th time in its past 18 home games against the Magic. ... Detroit PG Chauncey Billups, the NBA Finals Most Valuable Player in 2004, was inactive for the eighth game in a row. ... Pistons coach Mo Cheeks rolled his eyes when asked if he needed to patch things up with second-year C Andre Drummond, who was taken out 11 seconds into the second half of a 116-106 loss at Dallas on Sunday. "I really am from a different era," he said. "A man took me out and I just went and sat down."
[© 2014 Thomson Reuters. All rights reserved.]
Copyright 2014 Reuters. All rights reserved. This material may not be published, broadcast, rewritten or redistributed.